Standards to Consider when Implementing eLearning [Infographic]
E-learning implementation standards provide guidelines for designing, developing, and deploying courses across platforms and devices, ensuring the smooth rollout of online training.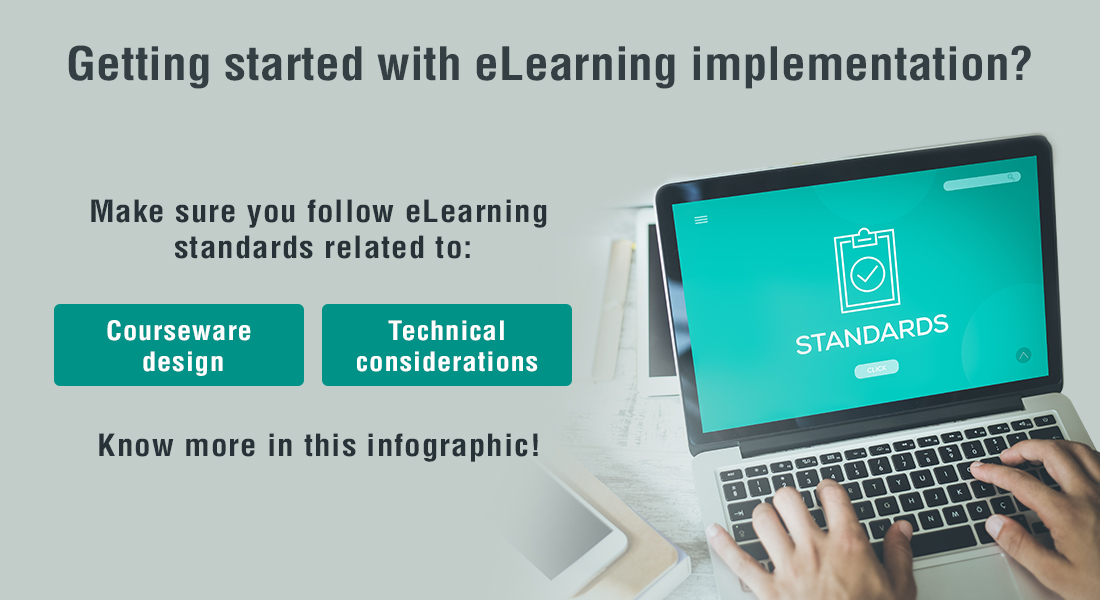 Digital learning is increasingly being used in corporate training, both in the classroom and online settings. If you are just starting with eLearning implementation in your organization, the thought of eLearning design, development, and deployment can be daunting. And the sheer variety of authoring tools and LMSs available in the market makes it even more difficult.
What if each website asks for a different browser? What if eLearning courses did the same? What if a course developed in a specific authoring tool can be accessed only through a specific LMS? Life would not be worth living for the eLearning developer then.
That is precisely the reason for eLearning standards. eLearning standards help in course:
Interoperability – Courses can be accessed across a wide variety of platforms and LMSs
Tracking – Courses can be indexed and tracked on demand
Take a look at this infographic on the courseware design standards and technical standards that need to be followed when implementing eLearning.



For organizations getting started with eLearning, it all begins with convincing top management to invest in eLearning. Check out this eBook for guidance on creating a business case for eLearning.