Benefits of Using E-learning for Workplace Harassment Training
Want to curb workplace harassment? E-learning is the thing you need!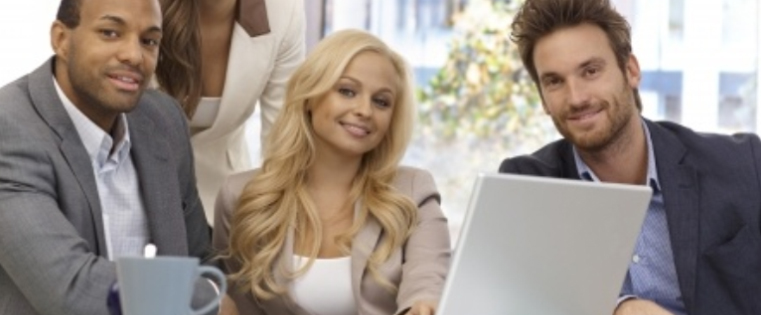 Workplace harassment is when employees experience ill-treatment, isolation, and belittling behavior in a professional environment. It includes discrimination on the basis of color, race, religion, region, gender, disabilities, or more, that can demean the morality, comfort and intelligence of an employee. Any workplace is a dynamic environment where people from different races, ages, castes, and nationalities come together. Harassment occurs where diversity is not embraced and respected.
Harassment can be verbal or physical, and it can come from peers, associates, managers, and the higher ups. Verbal harassment is most frequent, and is even often overlooked in the guise of being office banter. It can take the form of inappropriate jokes, slurs, mockery, racist remarks, etc. Physical harassment on the other hand, is not common, and can be more serious, such as stalking, physical assault, and unwelcomed sexual advances.
Such conduct from your employees can have far reaching consequences for your organization. It is essential that you train your employees effectively to prevent workplace harassment. Online courses should be created to teach employees the right conduct in professional environments, along with the necessary information to recognize harassment and act accordingly. They need to be aware of whom to contact and the process to report and escalate issues, if needed. Let's see some of the major benefits using e-learning for harassment training brings to the table:
Improves Compliance Levels
The problem with workplace harassment is that many of the issues are nuanced. This means that a lot of people don't even recognize that what's happening to them constitutes harassment. An e-learning program changes this by using ample videos, infographics, and scenarios. It successfully brings to light even the most hard-to-spot aspects of workplace harassment. It gives your employees a clear picture of what is accepted and what is not. This understanding doesn't leave anything to imagination and creates a responsible work environment.
Improves Workplace Morale
Workplace harassment affects not only the target but also those around. For e.g., if an employee is facing sexual harassment and nothing is being done about the situation, other employees will also feel very uncomfortable. E-learning courses can change this by giving a transparent solution to any kind of distress employees might face at work.
E-courses utilizes scenario and story-based learning methods, which create a relatable story around your workplace. Such form of learning helps employees visualize themselves and their colleagues in potentially distressful situations, which allows them to empathize better. People can also be educated on the reporting mechanism like people they can contact, Helpline number, etc. This way, employees not only get to know the steps they should take in case of harassment, but also prevent incidents all together.
Curbs Legal Issues
In most cases, workplace harassment is not directly related to your business but pertains to the people working for you. But since the incidents are likely to happen in the company's premises, chances are that legal issues will pop up to trouble you. You could very well maintain a positive reputation by educating your workforce through an effective e-learning program.
E-learning programs make use of many interactive techniques that ensure your employees are actively involved in the learning process. Game-based e-learning will take care of harassment related regulatory requirements. With game-based content, you can be assured that your employees complete the minimum amount of training hours and be completely certified.
Even the most unwilling of learners can benefit from this interactive method. It also makes use of highly engaging assessment and feedback mechanisms to effectively measure the rate of knowledge transfer.
Saves Costs
Using an e-learning program for workplace harassment can result in a lot of saving for your organization. By going digital, you no longer have to endure the recurring cost of classrooms, trainers, and logistics. In many societies people are uncomfortable discussing harassment issues in a group. E-learning takes care of this inhibition by being self-paced. Employees who might be reluctant to read about certain issues in the office can even go home and do an in-depth study of the same. This results in better transfer of knowledge that prevents or addresses harassment issues proactively, thereby improving the value for money of your e-learning course.
Don't let an important issue like workplace harassment languish in the shadows. Use a high-quality e-learning program to make sure it is addressed and tackled actively.