Cost-Cutting Tips to Transform Your eLearning Development Outsourcing [Infographic]
If you're considering eLearning development outsourcing, these cost-saving tips are a must-know. Read on to know more!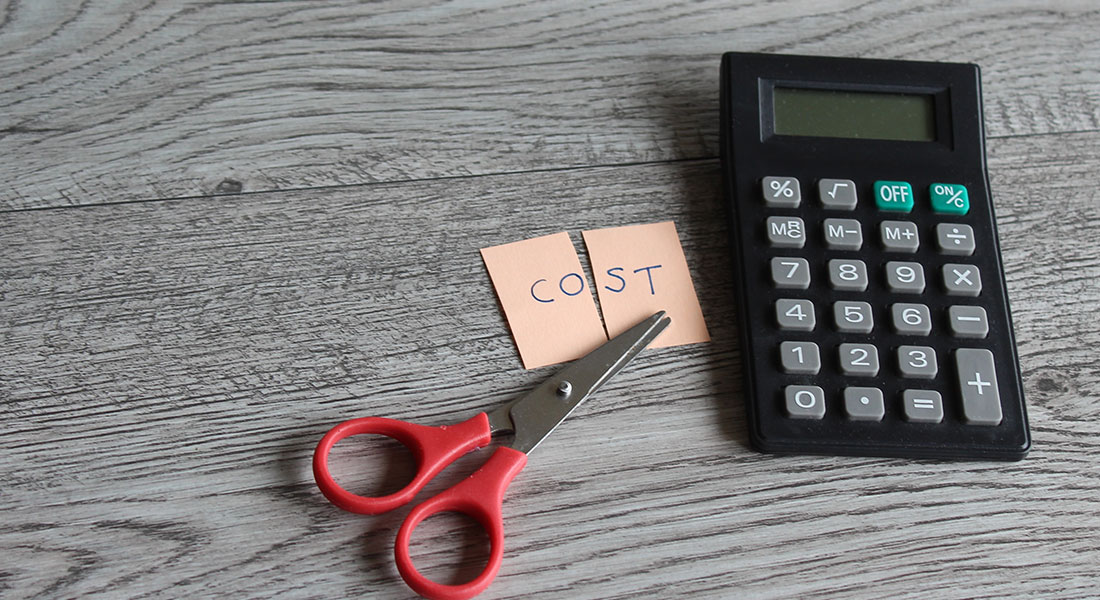 Developing eLearning in-house calls for an in-house team with the expertise to build exceptional eLearning courses. You should consider the investment if you think this is worth the benefits you will get out of doing it in-house.Many organizations have come to recognize that establishing an in-house team for eLearning Development may not be cost-effective. Instead, they are opting to utilize the time and efforts to define their learning strategy and align it with their business objectives. Subsequently, outsourcing eLearning development to create efficient online training courses, thereby capitalizing on the benefits of outsourcing.
Outsourcing eLearning development to a specialized external eLearning outsourcing vendor offers several advantages. One of the primary reasons companies choose this route is gaining access to experts well-versed in all facets of the learning design process, including instructional design, authoring tool expertise, content delivery, and LMS management. While full eLearning outsourcing is a viable choice, companies can also hand-pick the specific parts of eLearning development they want to outsource like-
Instructional Design
Multimedia Components
Course Development
Digital Assets for Performance Support
Translation and Localization
Effective Costs for Outsourcing eLearning Development- Cracking the Code with Winning Tips!
When you opt for outsourcing eLearning development depending on your specific needs, a tailored estimate is given. Just like a custom-tailored suit, the cost of developing an eLearning course depends on your unique needs and requirements. It's a bit like asking, 'How much does a car cost?' - you have options ranging from a compact one to a luxury sedan.
Frequently, initial estimates don't align with our budget, leading us to seek ways to trim costs when outsourcing eLearning development. To address this, here's a helpful infographic with efficient cost-saving tips to reduce costs for outsourcing eLearning development and saving you from burning a hole in your pocket.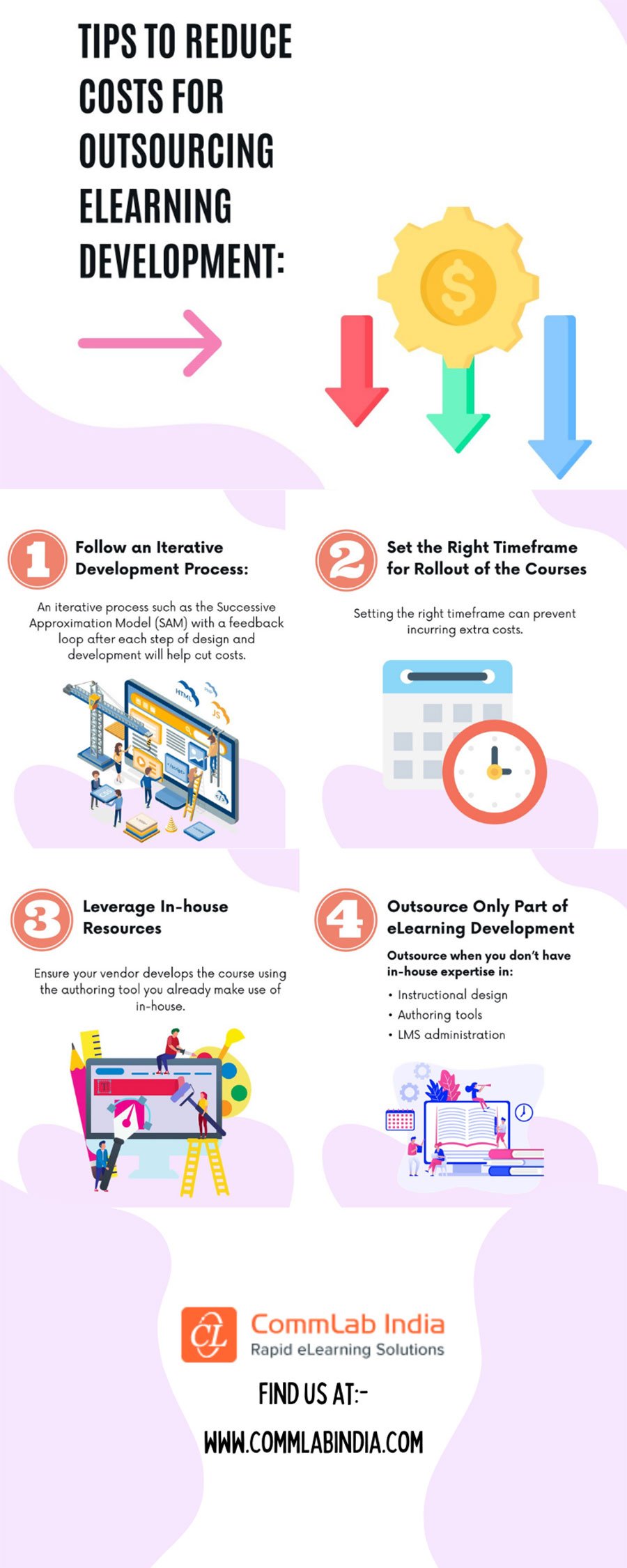 Final Thoughts
If you want courses with quick turnaround, eLearning vendors with rapid development expertise will meet your requirement, ensuring that eLearning courses are developed at the pace of business needs. And by having a clear understanding of the course content, target audience, and its duration the process of estimating eLearning development costs is simplified and with the shared amazing cost saving tips, you can crunch the numbers!
Want to gain more insights about eLearning outsourcing? The time-saving tips that work best and suggestions on what you should do before outsourcing your training needs? Everything is in our eBook! Get your copy right away.