4 Tips to Get the Visual Design of Your E-learning Course Right – An Infographic
This info-graphic provides 4 very useful tips to develop a highly effective visual design strategy.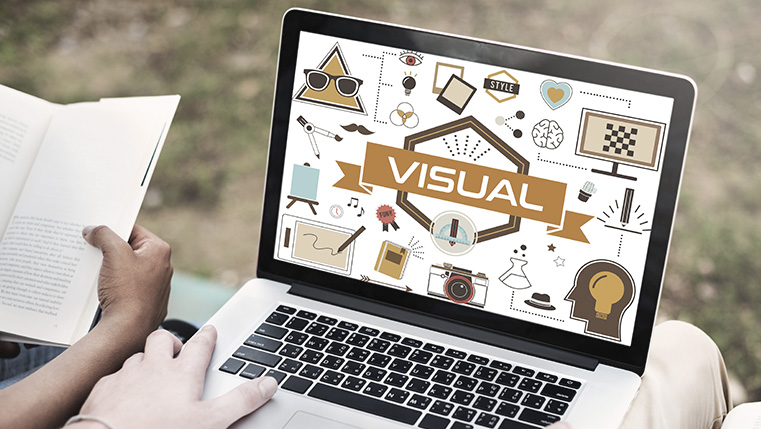 It is well-known that effective visual design goes a long way in enhancing the efficacy of an eLearning course. So, how can you use visuals efficiently in online courses? What are the things you need to consider to formulate a winning visual design strategy? Well, you need to focus on 4 critical aspects. Let us see what they are and why they are very important.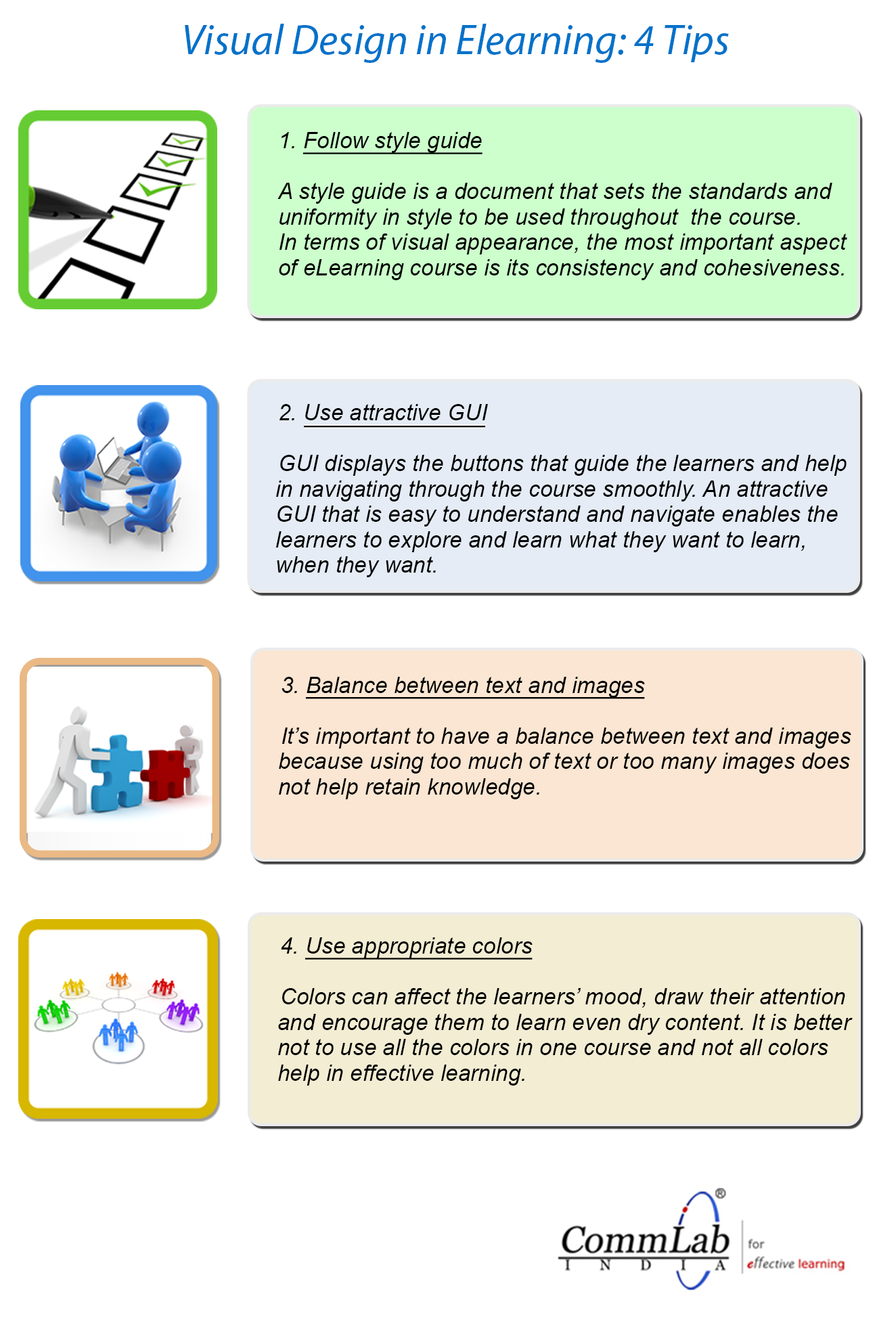 Hope you find this post interesting. How do you use visuals in your digital courses? We'd love to hear your experiences.