eLearning Basics [Infographic]
Looking to get started with eLearning? Here's an infographic that summarizes what eLearning is, what it's not, it's benefits, delivery platforms, and more!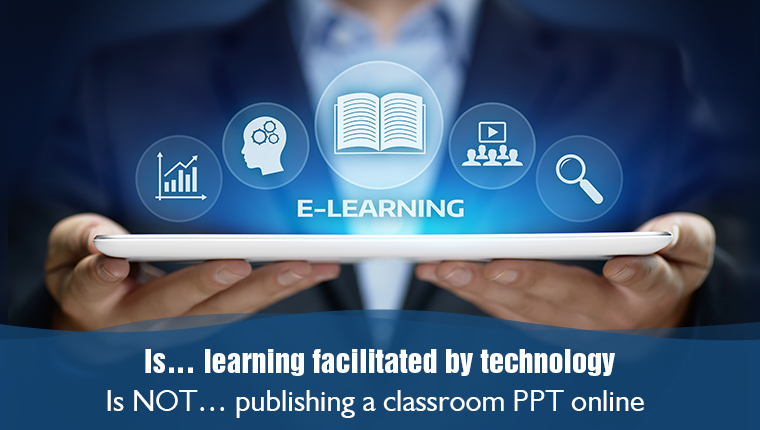 While every other organization is turning toward eLearning, can you really afford not adopting this trend? According to a report by IBM, using learning technologies can increase productivity by 14%. Moreover, a study by the Research Institute of America concluded that online training enhances retention rates by 25% to 60% as compared to the 8% to 10% with conventional training methods. Well, there's more!
Here's how eLearning can help you overcome the training and development challenges in your organization.
Offer uniform learning to employees spread across the globe
Save cost on arranging classroom sessions
Update training at the speed of business
Enhance ROI
So, are you ready to take the plunge? To help you get started with eLearning, here's an infographic that covers the basics. Let us know your views on implementing eLearning. You can also feed in tips, best practices, or anything that's stopping you from going digital – in the Comments section.