Advantages of E-learning – An Infographic
Here is an infographic that shares insights on what are the advantages of eLearning.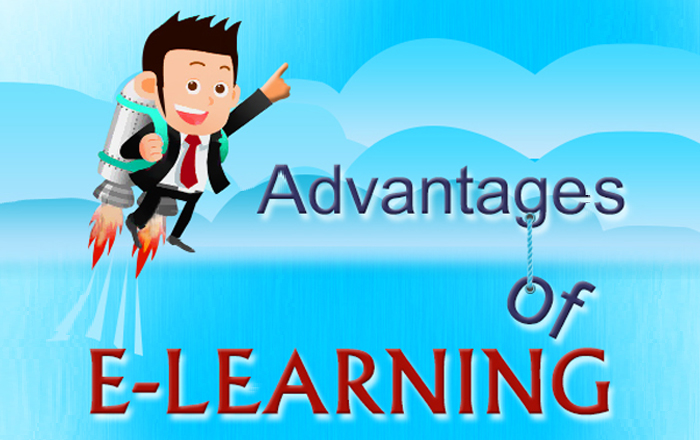 Using the media of electronic and new technology processes is called eLearning. We use different types of media to deliver content. And what are the media that we can use? We can use images, videos, text and animations. The traditional way of classroom teaching is still a favorite with many company personnel and others too. People are resistant to change. Right now eLearning is a hot topic and for good reasons. If done right, it can produce great results.
Why use eLearning? What are the advantages? How different is it from traditional teaching?
The infographic below presents ten reasons why eLearning is so much in demand and popular. May be you are familiar with a few but now you will understand 10 advantages.



Learn the value of eLearning and you will make the best decision about why you should use it and when you should use it
The ten advantages are
Flexible: for both learner and designer in every aspect.
Anytime, Anywhere: Learn at your convenience, whenever and wherever you please.
Cost effective: Inexpensive way to induct training in organizations and in educational fields.
Progress Tracker: Lets you know how much you learned and where you are in the course.
Self-paced: Learn at your own pace.
Consistency: Follows learning standards.
Updated: Changes can be updated easily.
Choice based: Choose what you want to learn and on which tool.
Enhances Computer Skills: Makes you tech savvy and more knowledgeable about computers.
Customized: Created to suit your needs and specifications.
E-learning is awesome, is it not?