4 Effective Digital Learning Resources for Corporate Training
Digital learning is creating such a strong buzz, it's practically a game-changer. If the content is strong, learners will surely take it up. Let me take you through four digital resources that will be helpful in developing engaging courses.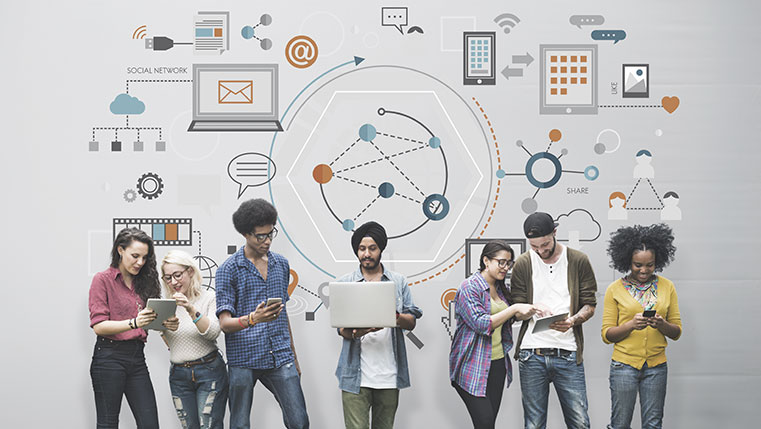 Educating and training employees on the various processes and procedures in an organization is of paramount importance. As a training manager, you need to employ the right methods and forms of training that appeal to learners for the training to be effective.
With the increasing use of online learning, training has to be in tune with the technology employees are familiar with and are comfortable using. This is the reason digital learning has become popular with today's employees who use devices from smartphones to tablets and laptops to do their work. They welcome the comfort and flexibility these devices provide and appreciate it when training is delivered in the digital mode. Digital learning has caught on in a big way in corporate training and there are many digital learning resources that can be used for effective training. Let us look at a few of them in this blog.
1. eLearning courses
eLearning courses are the earliest type of digital training resources but are still as effective. Considering that eLearning modules are self-paced, they don't restrict learners with strict deadlines. They are structured in a formal way, keeping in mind the needs of learners, their learning styles, and preferences. A combination of audio, visual, and multimedia elements are incorporated, keeping in mind the best possible way to teach a particular concept.
These courses are designed with limited navigation restrictions, that gives learners the freedom to go back to a concept if they have not understood it well, or skip a few parts, or test-out of the basics if they are well-versed with the subject matter.
2. Videos
Before we explore this resource, let's understand why videos are good for training:
Engaging and keep learners engrossed
Convey the intended message quickly and effectively
Ideal for demonstrating the functioning of complex products
Videos can be used to support learning at the time of need, such as:
Just-in-time learning when you need to apply knowledge immediately
Troubleshoot a technical problem in a piece of equipment
Provide a quick recap of key points before a client meeting
Videos can be part of your e-learning or used as independent, short, learning nuggets with a single learning objective as part of a microlearning strategy.
Videos can be used in various forms for different kinds of training programs. For instance, you could use interactive videos in product training. You can provide information on the product in the form of hotspots or annotations that are layered over the video, which the learner can click to learn more about the product. You could make a dull and boring compliance training program interesting with animated videos. Similarly, videos can be used to explain complex procedures such as surgeries or working of heavy machinery.
We created an animated video for one of our clients who wanted to address desktop security issues. The video was presented in a scenario-based approach, explaining the risks involved in leaving systems unattended.
3. Microlearning Modules
Microlearning refers to bite-sized learning modules developed with the intention of providing small, but powerful knowledge when needed. Typically, they are designed to work on mobile devices (smartphones or tablets) and therefore have minimalistic design. The focus is on addressing a single learning objective.
Microlearning modules help provide information to learners at the point of need and this enables self-paced learning. They can help to quickly fill skill and knowledge gaps and because of their small size, are easy to update.
4. Online Assessments
With advances in digital technology, training managers are now using it to conduct online assessments either as part of an online course or as a standalone part of employee training. While the training may be classroom-based, assessments can be delivered online. Online assessments are also useful for pre-assessments. Some of the most widely-used forms of online assessments are:
Quizzes
Puzzles
Scenarios
Benefits of online assessments:
Quick and easy to develop with the available tools, but need to be aligned with learning objectives to ensure reliable results
Fast and easy to grade and collate results
Used to develop feedback forms and evaluate training programs
Can be independently hosted on the LMS or be part of an e-learning module
Digital training is here to stay and its use is only going to increase in the future. Apart from the present digital training resources, technology is bound to come up with more resources that will make digital training effective. Are you geared up for this? How do you use digital learning resources in your training programs? Do share your thoughts.