5 Sure Shot Tips to Ace Customized Training [Infographic]
A diverse workforce comes with unique learning needs and preferences. This is where customized training plays its charm. Let's explore 5 winning strategies.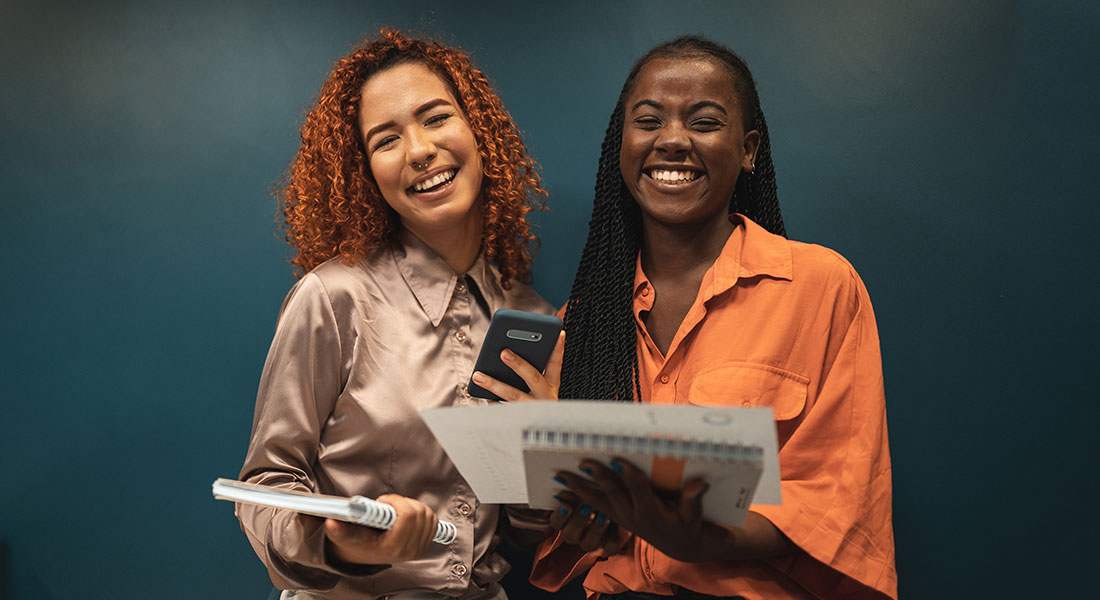 "Every individual matters. Every individual has a role to play. Every individual makes a difference." – Jane Goodall
Every individual is unique, and with that uniqueness comes unique needs and preferences, even in the realm of corporate training. Embracing diversity and inclusivity is no longer just a trend; it's the new standard. When aiming to cultivate a diverse and inclusive workforce, tailored training takes center stage. It's the starting point for creating an environment where every employee, regardless of their differences, can thrive. So, let's delve into the world of customized training, and understanding how it empowers a diverse workforce.
Why Custom Training?
Today a one-size training does not fit all. Whether in a classroom or corporate setting, customized training takes into account individual needs, preferences, and learning styles. It aims to provide a more effective and engaging learning experience by adapting content, pace, and methods to suit the specific requirements of learners. For a diverse workforce, custom training has become vital for ensuring that individuals receive the knowledge and skills they need to succeed, all while ensuring a more inclusive and productive learning experience.
5 Sure Shot Tips to Ace Customized Training
Use Relevant Characters and Settings
Strive to mirror the abundant diversity within your team through e-learning courses, encompassing differences in gender, race, ethnicity, physical abilities, age, and religious backgrounds. The most effective way to achieve this is by featuring a range of diverse characters within the course, including individuals in wheelchairs, speakers from various cultural backgrounds and with diverse accents, variations in physical appearances, and a mix of genders.
Offer Personalized Learning Paths
Personalized learning paths become the bridge to cater to unique learning styles, backgrounds, and preferences. With personalized learning experiences for individuals, you empower employees to engage with content that resonates with their distinct needs, helping them thrive and contribute effectively. Some learners prefer microlearning, while others prefer gamification, and so on. So considering each learner's choice in a diverse workforce plays a role.
Enable Accessibility for all Learners
Custom training is about breaking down barriers so that every learner, regardless of their abilities or differences, can participate fully. This means offering content in various formats, providing captions and transcripts, and ensuring compatibility with different devices and assistive technologies.
Embrace universal design principles that allow for flexibility in content consumption, ensuring that all learners, regardless of their disabilities, can engage with the material effectively. By prioritizing accessibility, you create an inclusive and equitable learning environment where every individual has an equal opportunity to learn and succeed, contributing to a diverse and thriving workforce.
Include Different Learning Styles
Every learner is not the same, visual learners thrive on images and graphics, while auditory learners prefer listening and dialogues. Kinesthetic learners need hands-on experiences. And customized training caters to these diverse learning styles by offering content in various formats including interactivities. This ensures that every learner can engage with the training material.
Here is an infographic with more amazing tips to create winning custom training solutions.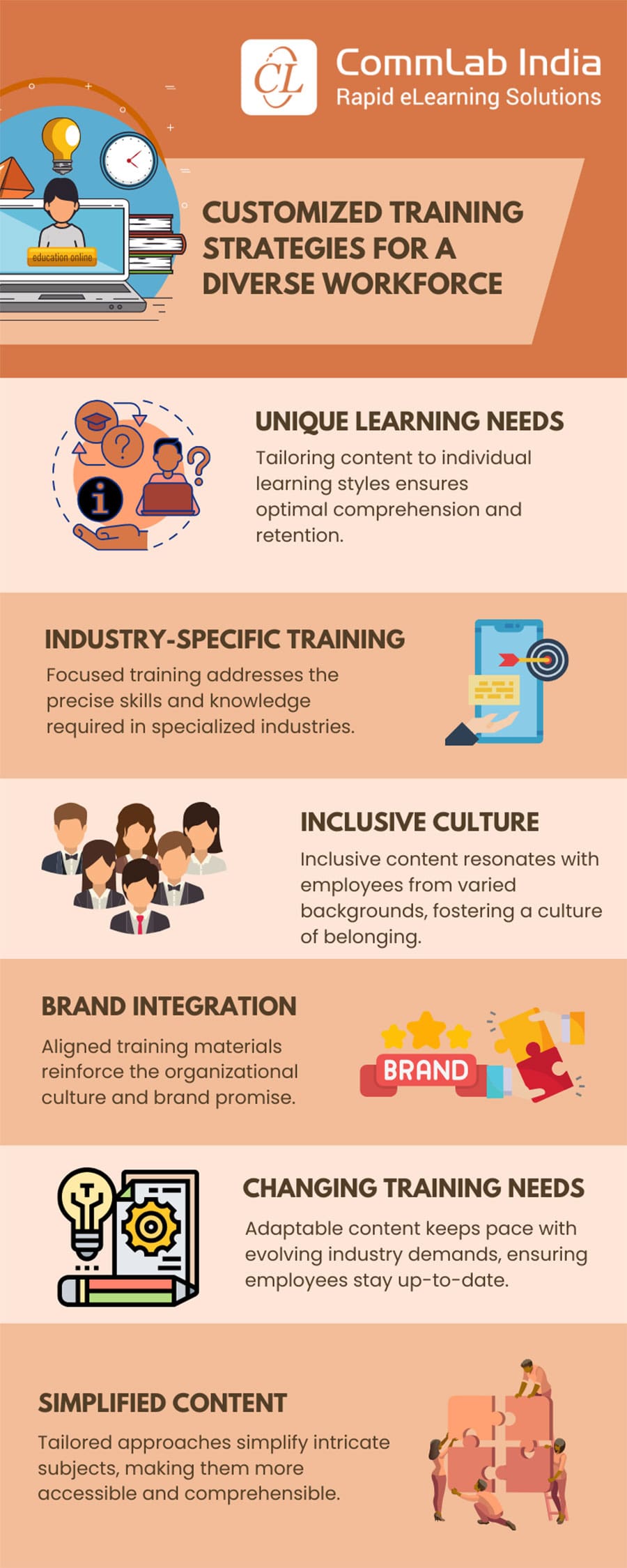 Wrapping it up!
As we march forward, the future promises an even more dynamic landscape for cultivating an inclusive and empowered workforce through custom training.
To know more about other latest learning innovations and trends, you're just a few clicks away from accessing this insightful eBook. Don't miss out, get your copy now!