Cast Your Training Net Wide with Custom E-Learning Templates
Release the full potential of your e-learning program using custom templates.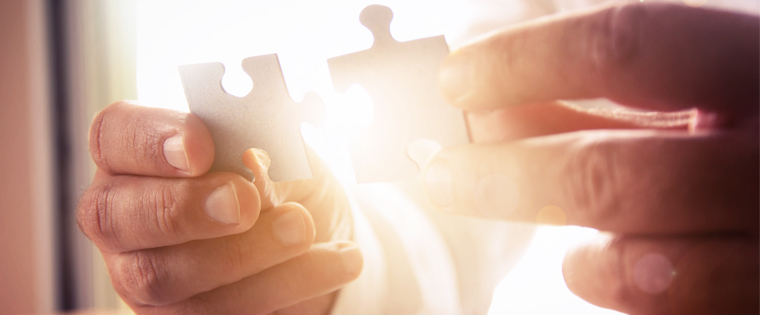 Developing an e-learning course is a time-intensive task. Rapid authoring tools do make the entire process a lot faster, but even after that, it takes a considerable amount of time and effort. Each e-learning development project lifecycle involves going through the entire process of Analysis, Design, Development, Implementation, and Evaluation (or ADDIE), or something equivalent to these stages. The most time consuming portions of the above process are the crucial design and development phases. They involve storyboarding, developing visual assets, content integration, course development using the selected authoring tool, and testing. This itself is approximately 50% of the efforts invested in the overall development life cycle.
The question is why waste this massive amount of time when most rapid authoring tools come in-built with e-learning templates. Templates are basically blueprints on which the entire course can be developed. They provide a complete framework for building e-learning courses, sometimes to the extent that you just need to fill your content and publish your course online.
E-learning templates enable you to create different page layouts to meet the different needs of your audience. These layouts can act as placeholders for text, images, and other onscreen elements. You can tweak almost all the parameters of the template to create a course that is best suited for your target audience.
Templates also offer easy functionality to add multimedia such as audio, video, and animation in your course. All these elements create a powerful e-learning course that is tailor-made for your employees. We can also use templates for sets of common screens in curriculum courses, such for learning objectives, assessments, definitions, processes, etc. This lends uniformity to the curriculum, apart from saving development time and efforts.
Below are some of the ways in which e-learning templates can directly or indirectly help widen the scope of your digital learning program:
Save Development Time
Making the development process faster is the most obvious benefit of using e-learning templates. Templates eliminate the need to develop the e-course from scratch by providing a high-quality layout. The raw data that developers receive from stakeholders simply needs to be fitted in the template layout without having to bother about anything else. Vast template libraries are available online, which can meet all your training requirements. Right from in-built engaging games to interactive scenarios to clever assessments, templates provide you with everything.
Consistent Brand Image
Companies spend huge amounts of money to ensure their brand image stands out from the rest. Custom e-learning courses not only convey effective knowledge to your employees but are also an important company property. Hence, e-learning courses are also expected to be consistent with the brand image of the company. Custom-made templates can help you easily achieve this.
Design a template once with your company's colors, logos, fonts, styles, and images. For all future course developments, this same template can be used repeatedly, without having to worry about any elements going awry. This consistency adds a level of visual professionalism and ties your training to the company. Once a branded e-learning template is built, the team no longer has to search for logo files, color hex codes, or branding style guides, there reducing the chances of any unforeseen errors.
Concentrate on What's Important
No matter how amazing your course design is, ultimately the content is going to create an impact among learners. By using templates, you free yourself from doing the heavy technical work. As you do not have to worry about the presentation of your e-learning course or any other technical parameters, you can focus on what matters the most, the content. Developers can better utilize their energies to make the content more learner-friendly by breaking down complex subjects, coming up with innovative instructional strategies and much more.
No Technical Glitches
Ready-made e-learning templates have passed through various tests on different platforms before they are released, to eliminate bugs and ensure software consistency. E-courses developed using templates are also responsive, meaning they will work equally well across devices of any size, running any operating system or browser software. So, rest assured your e-course will work flawlessly across all devices without the risk of reduced or altered functionality.
Using e-learning templates not only improves the quality of your e-learning program but also creates a program that connects with people. A better learning program means that your training creates a larger impact among your target audience and ensures that learners look forward to e-learning courses. Rapid e-learning development is the need of the hour and templates are certainly the key to it.