7 Myths about Corporate Training You NEED to Dispel [SlideShare]
Is your understanding of corporate training based on facts or fiction? What would be the fate of your corporate training if your knowledge is indeed based on myths? Explore this SlideShare to dispel 7 popular myths about corporate training.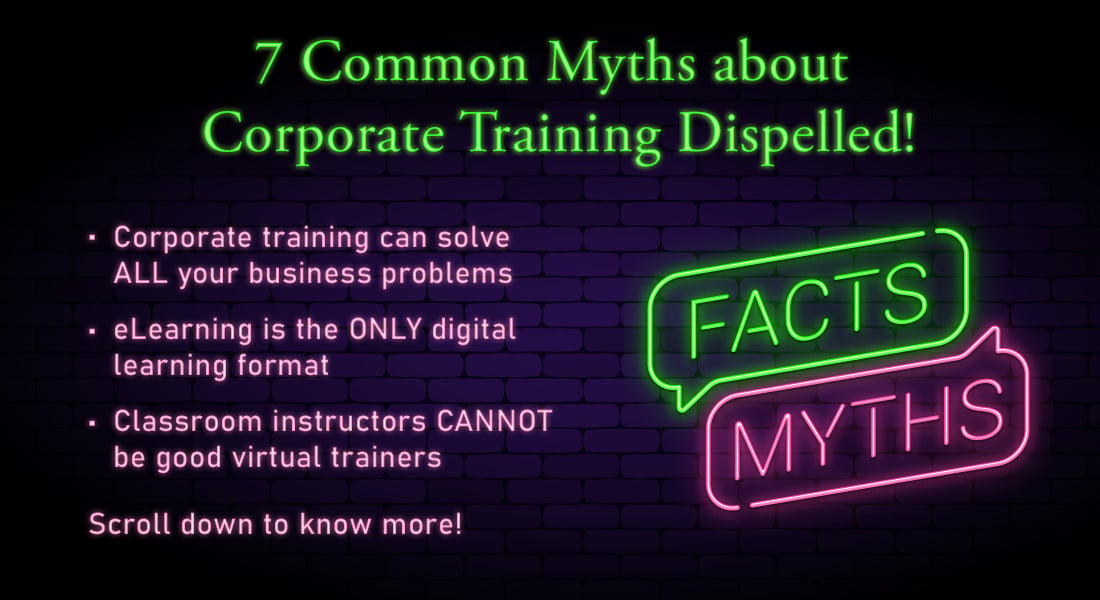 Myths… myths… everywhere, not a fact in sight! A little dramatic, I agree. But honestly, today's world is a melting pot of ideas, opinions, thoughts, and beliefs and it is hard to separate fact from fiction, myth from reality. Science, sports, food, medicine, history, politics, corporate training, no industry is immune to it. And the worst part? These myths and misconceptions are so common that we all fall victim to them without even realizing it. So, how do you save yourself from these pitfalls?
Well… the simple answer is constant fact-checking and research. You always have to be on your guard, taking ideas and opinions with a grain of salt unless you are completely sure about the source. Yeah…that can be tiresome. But hey! You can't go around believing the wrong thing.
Can you imagine what will happen if you plan your corporate training based on a myth? Not only will you be compromising your employees' learning experience, you will be wasting a lot of time, energy, and most importantly, training dollars.
This is why I have compiled a list of 7 very popular ideas about corporate training that are completely and utterly wrong.
Want to get the shock of your life? Start exploring this SlideShare then!