7 Sure-Shot Tips To Make Compliance Training Effective And Interesting
Wondering how to make your employees stay invested in compliance training? Looking for new ways to make your training effective and interesting? Read this blog to know everything about compliance training- its importance, why it is deemed boring and how to make it interesting.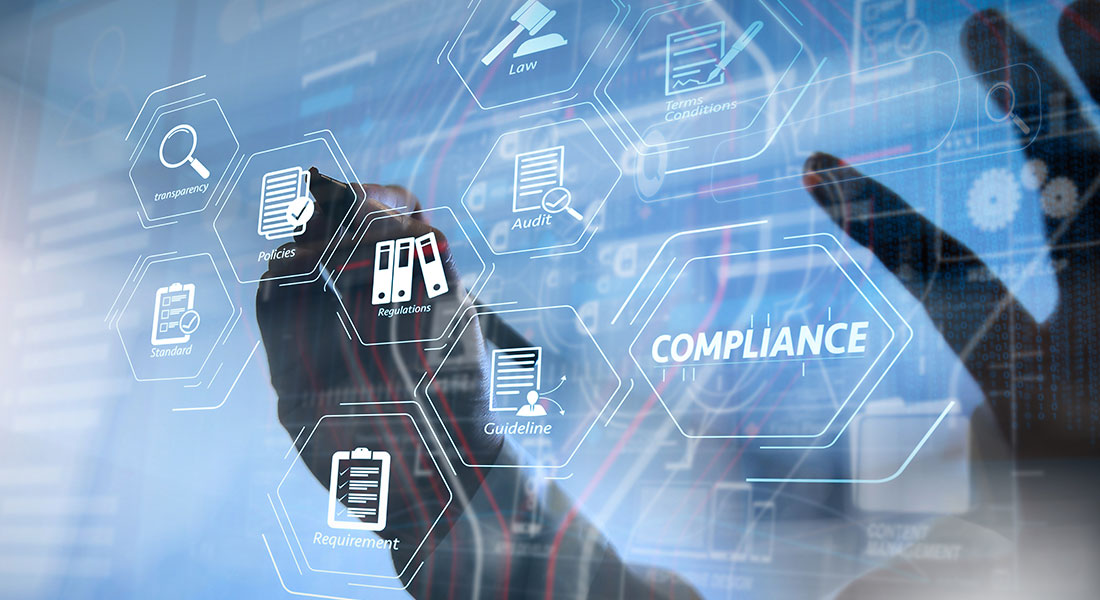 Training is an integral part of any organization's growth. With emerging technologies and changing human needs, organizations are actively seeking new ways to facilitate learning and engagement among employees. One such training that is often deemed as a necessary evil is compliance training- employees find it boring and training managers struggle to make it engaging!
Want To Get Away With The Mundane Nature Of Compliance Training?
Here are some ways to make compliance training fun and engaging-
Deliver bite-sized training
Make use of multimedia
Gamify your training
Leverage engaging instructional strategies
Foster a healthy compliance culture
Offer multi-device access
Reward for progress
Imagine a world where your employees are kept up to date with all important compliances and business regulations without falling asleep, and more so, they actually engage with the training- too good to be true? Well, not anymore!
Wondering how to make your compliance training programs fun and interesting for employees? This blog talks about the importance of compliance training and some winning tips to make it effective and exciting.
Why Is Compliance Training Important?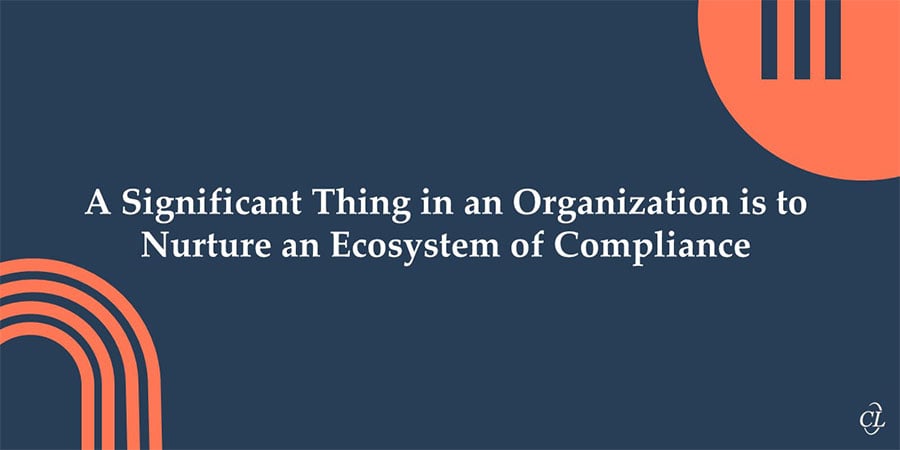 Compliance training is important because it keeps your employees updated with the mandated business policies and regulations, which, in turn, enhances your overall business. Here are some major benefits it holds:
Regular compliance training keeps your employees up to speed with the latest business regulations.
Compliance training makes your employees understand the importance of the rules and teaches them how to identify violations, thereby avoiding the chances of any policy or ethical violations in your organization.
Compliance training creates a healthy organizational culture where everyone follows rules and also feels safe and valued.
Organizations that include compliance training can strengthen their brand image and reputation in front of their clients.
If your employees are not aware of the compliances and regulations, the resulting violations can lead to legal action against the organization. Thus, compliance training helps avoid penalties and fines.
Why Is Compliance Training Perceived Boring?
Most employees view compliance training as just a boring task that needs to be completed. And rightly so, because for decades, the approach has been to continuously chase employees to complete these courses, without even thinking that it can get boring after a time.
When employees don't understand the importance of compliance training, it can put the whole organization at risk. Hence, to avoid any legal and reputational complications, it is important to make compliance training engaging and effective.
Watch this video to learn engaging strategies for online compliance training programs.
With online training, you can create short and effective modules that make learning fun for your employees. These methods are also flexible and do not require an in-personal session, thereby creating a convenient learning experience for your employees. Further, when your employees understand that it is not forced training but a business-critical skill, their motivation to do the training increases.
Seven Tips To Make Compliance Training Effective And Enjoyable For Employees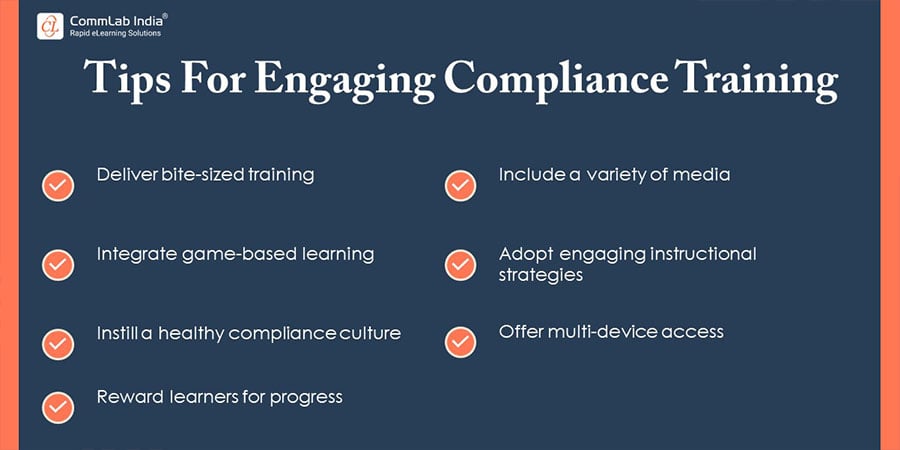 Deliver Bite-Sized Training
Compliance training often gets overwhelming as there are a lot of courses to be completed within a fixed timeframe. It is mostly due to certification deadlines or time constraints. This fast-paced way of training does not deliver any results. The reduced human attention span and lengthy training sessions make room for microlearning.
Microlearning allows you to organize your training content into bite-sized modules. When you deliver brief and easy-to-consume content, your employees are not bombarded with information and can easily keep their focus. This will not only encourage behavioral change and boost retention rates, but also keep your employees from losing interest in compliance training.
Want to learn more about this? Check out this blog on the benefits of microlearning in corporate training.
Include A Variety Of Media Elements
Text-heavy content holds the risk of losing your employees' attention. Hence, it is advisable to include a variety of media elements in your training modules. Using images, videos and animations add life to the mundane compliance training courses and keeps your employees engaged.
Images can be a great way to summarize key information and videos can be leveraged to demonstrate compliance. Adding visual content gives a break to long bodies of text and also appeals to multiple senses at once. This increases employee engagement and boosts productivity, thereby increasing the overall organization's efficiency.
Integrate Game-Based Learning
Gamification has become the new buzzword in compliance training. As organizations strive to keep their employees engaged in training, gamification comes to their rescue by packing all information into one pleasing interface.
By integrating elements like badges, stars and leaderboards, you can create a fun and immersive learning environment for your employees. This ensures that employees grasp the concept and effectively apply the same in real-life situations. Employees can also play a virtual game, where they can interact and learn with each other, in a way that improves their learning experience. You can also encourage them to finish their courses and create healthy competition among them with the help of leaderboards.
Further, quizzes and puzzles are also good exercises to include in your compliance training program as it enables active participation. Creating a quiz show-style game where employees compete to answer compliance questions can be a great way to foster interactive learning. This way, employees will remember the information learnt in the courses, apply them wherever required, and also strengthen their knowledge retention.
Adopt Engaging Instructional Strategies
Instructional strategies play an important role in enhancing employee engagement. Here are a few training approaches to make compliance training fun and interesting.
Scenario-Based Learning
Design your compliance training program using real-life scenarios that employees are likely to face. This makes them feel connected to the content and can be used to influence behavioral changes.It allows employees to blend the virtual world with on-the-job applications. For example, you can build scenario-based training around Information Security, and help them understand the difference between spam and phishing.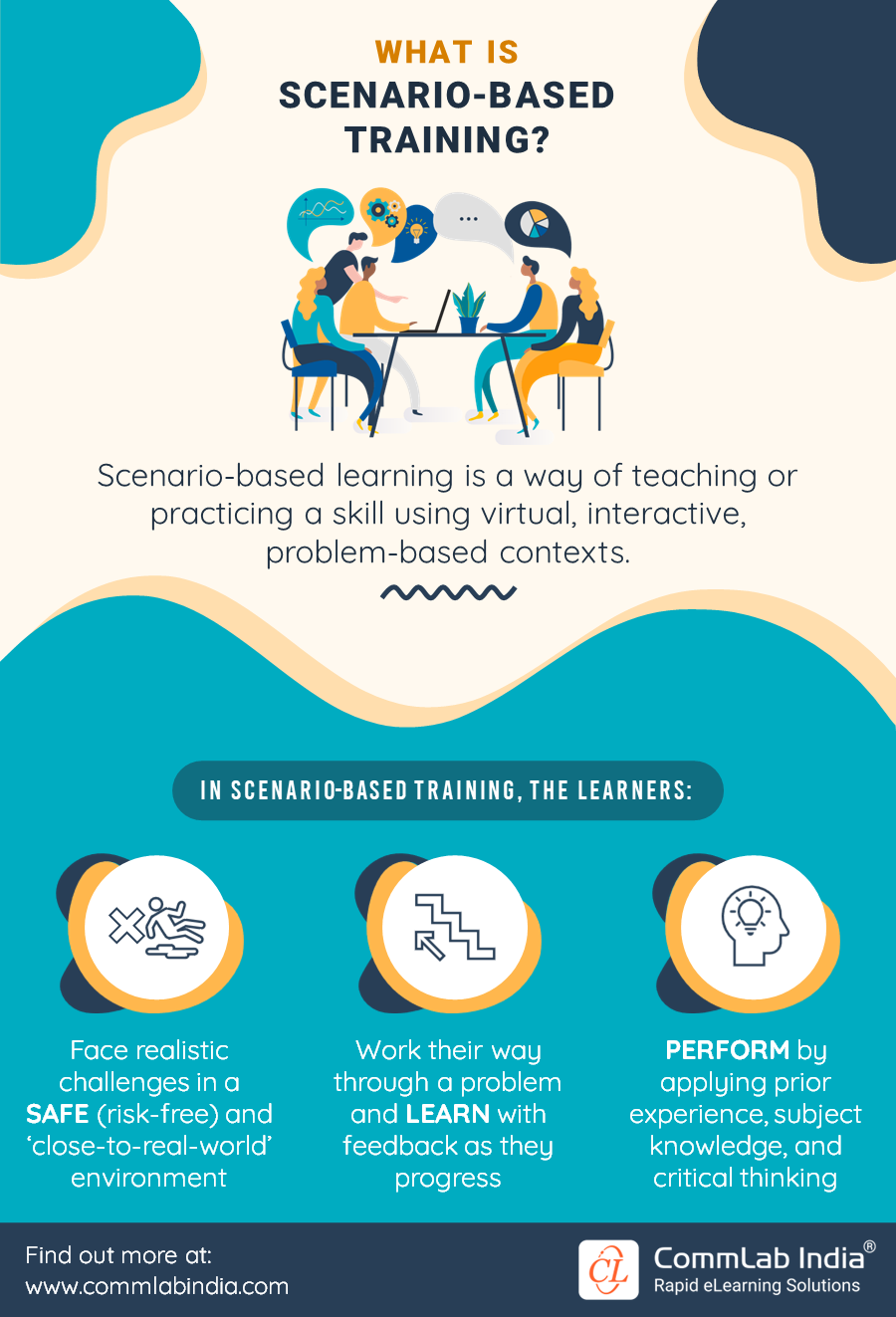 Case-Studies
Another great instructional design approach, case studies gives learners a complete picture of the policies and regulations, their importance and the impact of non-compliance. Sharing cases across the industry gives them real-life examples of the regulatory laws and how to implement them, which eventually triggers their inquisitiveness to complete the training.
Storytelling
Another popular content delivery strategy is storytelling. Employees are naturally more engaged when learning through stories as they are more relatable and contextual. It is a great medium to disseminate information as it enables them to simulate situations without actually experiencing one.
Instill A Healthy Compliance Culture
Compliance is a team effort- right from the top management to the junior employees, everyone must adhere to the compliance policies. It is important to develop a winning compliance culture because if the management is motivated about learning, they set the tone for the rest of the team's outlook. This will have a big impact on how employees behave and follow the right and wrong things to do while doing their jobs, which will stop them from breaking any laws or regulations. So it's critical to foster a strong compliance culture within the company.
Offer Multi-Device Access
Traditional learning with static PowerPoint presentations, just screams boring! To top that, employees are expected to view them together in a typical classroom setting! This is sure to create a negative impact on your employees.
One way to combat this is by offering multi-device access. Because the modern workforce is always busy and hustling between their personal and professional lives, it would benefit if they can access this training any time and anywhere at their convenience. With multi-device access, employees can consume compliance-related information on their phones or laptops whenever they get some time off their busy schedules. Mobile learning is an effective way to encourage employees to complete their training.
Reward Learners For Progress
It is a fact that employees are highly motivated when they receive recognition for their efforts. The same goes for complicated and disinterested subjects like compliance training. Rewarding employees for their progress and course completion can have a positive impact on them. Read more on how assessments help online compliance training.
Parting Thoughts
An effective compliance training program goes beyond just being a regulatory requirement, instead, develops itself as a critical business skill. With modernized eLearning, you can also create effective and interesting compliance training for your employees. The above-mentioned tips will surely give the necessary structure and engagement to your compliance training. Interested to know more such tips? Download this free eBook with 32 amazing eLearning hacks.
Editor's note: This post was originally published in July 2023 and has been updated for comprehensiveness.