20 Years of Excellence – CommLab India [Infographic]
As we celebrate our 20th corporate anniversary, a big shout out to our clients and employees for their contribution in our success journey. Here's an infographic that captures our achievements over the last 2 decades. Happy Anniversary CommLab India!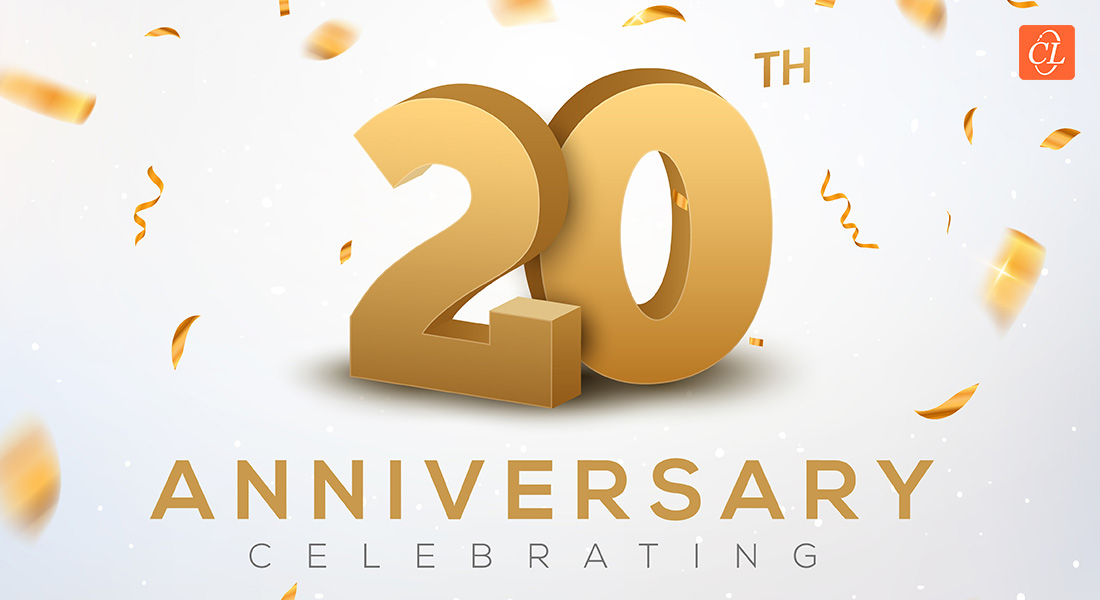 Today, we at CommLab India have reached an important milestone, we have completed 20 incredible years in the eLearning space. We have been working with over 200 global clienteles in more than 30 countries and have established ourselves as an industry leader in the design and development of rapid eLearning solutions.
Not just rapid eLearning, we also deliver blended learning, mobile learning, microlearning, Flash to HTML5 conversions, and virtual instructor-led training as part of our service offerings. In the quest to contribute our best to online training, we have worked hard to secure our spot as a thought leader in the learning industry.
Our 20th corporate anniversary is a great opportunity to thank our customers and our people without whom we would have been able to scale the heights of success.
To Our Customers – Thank you to each one of our customers for their belief in us. They have always inspired us to do our best. Some of our customers have also become our good friends and advisors, and have helped us grow professionally as a company. Thank you for the great relationship that we share.
To Our Employees – We cannot thank you enough for your contribution to the growth of CommLab India. To be a trusted eLearning partner and establish our presence as a global leader in rapid eLearning development, wouldn't have been possible without a great team. Thank you for your hard work and commitment.
Thank you for taking the time to read this blog post; we are looking forward to celebrating many more success milestones with you. Take a look at this infographic that tracks our achievements as we celebrate 20 years of excellence.



If you are yet to convince your stakeholders on the necessity to include eLearning as an important training strategy, download our eBook 'Making a Business Case for eLearning' NOW!