From the Physical Classroom to Online Learning – 5 Benefits of Online Training
Explore some of the numerous benefits of using an online training program for your organizational learning needs.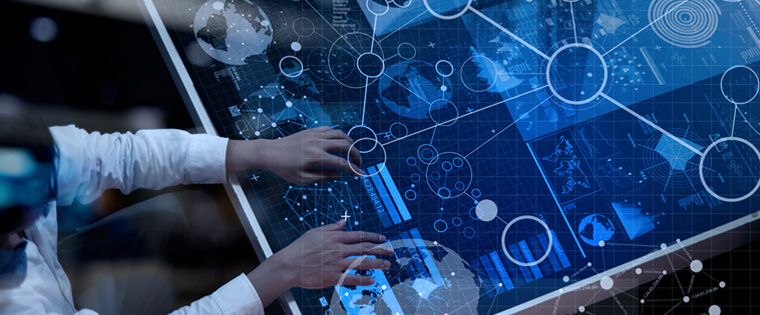 Employee training is highly essential for the success of any organization. Back in the day, when technology's influence on our lives was limited, classroom sessions steered organizational training. Employees gathered under one roof, and paid attention to an instructor, who used various presentation and verbal techniques to impart knowledge. This method of training worked out just fine until computers, and then later mobile devices, changed every aspect of our lives.
Smart devices have changed the way we shop, call for cabs, eat our food, and inevitably, the way we work. Easy access to high speed Internet and powerful mobile devices have enabled employees to work from anywhere they want. When employees are no longer confined to their desks, they adapt a more dynamic work approach that is centered around the needs of the clients or customers, rather than the ticking of the clock. This shift in work life has made training through classroom sessions highly difficult, as getting everyone under one roof at the same time is impossible. That's why organizations are increasingly implementing a digital learning program to impart new skills and knowledge among their workforce. Let's study some of the main benefits e-learning courses bring to your organizational training program:
1. Enhanced Reach
This is the foremost benefit of shifting to a digital learning program. A digital training program allows you to learn from anywhere you want. No longer need to be confined to a specific time or place to undertake your trainings. As most e-learning courses use a responsive course design, you can even access them from a smartphone or a tablet. Even the content of e-learning courses is created to facilitate anywhere-anytime learning. This allows today's time-parched employees to learn at their own pace, resulting in better knowledge transfer.
2. Improved Learning
With a traditional classroom session, you could present your content in only a few ways. A digital learning program lifts this limitation. You can choose from a wide variety of methods and instructional design strategies to put forward your content in front of your learners. Scenario-based learning, videos, and many more engaging formats can be used to convey your content to your learners. Since digital method is more result or application oriented, learning becomes more effective and transparent.
3. Compatible with Millennial Employees
The world over, the workforce is increasingly consisting of millennial employees. This generation of employees has been raised on technology. For them using a smartphone, tablet, or laptop is no longer an addition to their daily needs, but an utmost necessity. Giving them the freedom to learn from all possible devices only seems natural. On top of this, millennial employees don't like to sit through long classroom sessions wherein all the knowledge is offloaded at one go. A digital learning program suits them better as they can absorb information one bit at a time as per their convenience.
4. Multimedia & More
Remember, that a digital learning program has to impart learning without the assistance of an instructor. To compensate for that, e-learning courses use interactive elements to make employees part of the learning process. Using dial or slider-based interactivities allows learners to manipulate data in real time. Game-based content embeds your learning content into a fully playable game, which the learners need to play in order to grasp the content. Branching scenarios take learners on their own unique story, according to their responses. Videos help break down a topic of any complexity into an easily graspable information nugget. Many more interactive methods like these make e-learning courses more than just learning content in a digital format.
5. Make Learning a Two-Way Street
A digital learning program gives you the power to assess your learners at the completion of every milestone. Sophisticated authoring tools such as Storyline 360, iSpring Suite, and Adobe Captivate let you create captivating and meaningful assessments in minutes. Not just that, you can also get to know what your learners think about the e-learning course. Through feedback sessions at critical points, you can get to know the strengths and weakness of the e-learning course. This makes learning a two-way street where your learner and the learning material are appropriately evaluated, giving you a more transparent picture of the training process.
E-learning programs for organizational training are not the future, they are the present. Contact a reputed e-learning vendor today and commence the development of a digital training program that will help your organization reach for the stars.