ChatGPT : SWOT Analysis and How to Leverage it for Your Corporate L&D Initiatives
ChatGPT is the new buzz in the technology space and its impact on L&D is much talked about. Are you looking forward to exploring about this AI sensation? Read on the blog to get a picture of the SWOT analysis and a few L&D functions that could leverage ChatGPT.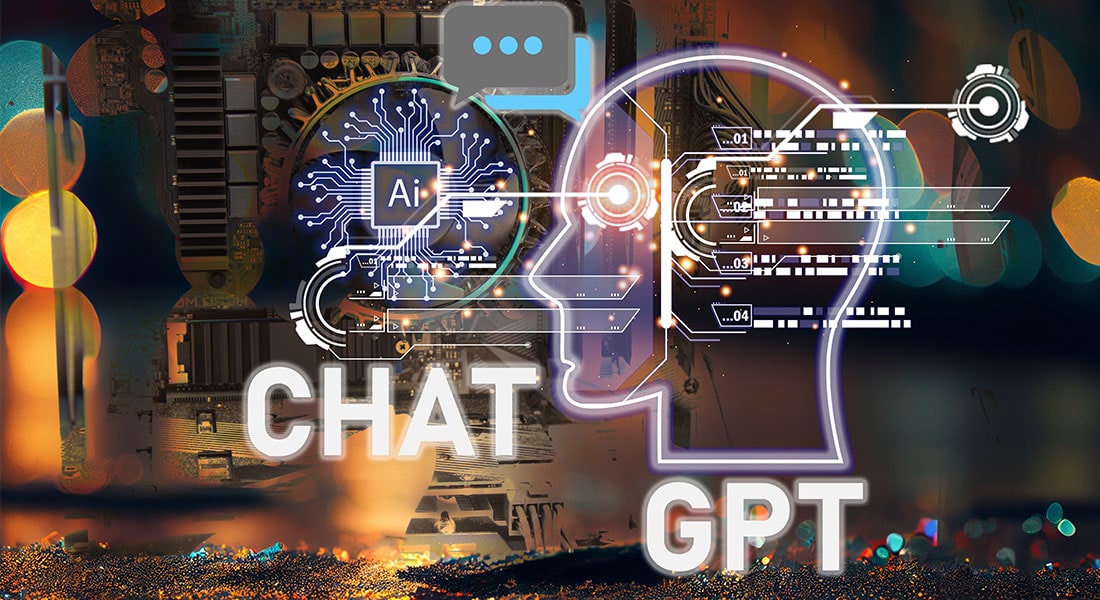 Let's admit it! Artificial Intelligence (AI) has taken the world by storm. Certainly, it is not an overnight success. The inception was way back in the 1980s and since then there was no looking back. AI has evolved to reach sky height and here comes ChatGPT to dazzle the world with AI-generated content. ChatGPT is no doubt the new sensation in today's technology-driven world and its impact in the realm of L&D is no exception. Are you excited to know how ChatGPT can give your corporate L&D a much-needed makeover? Read on to unlock its potential and impact on L&D.
Chat GPT Can Scale L&D to New Heights!
Here are a few L&D functions that could leverage ChatGPT:
Design personalized learning pathways
Get insights on instructional design
Create quality content
ChatGPT — What's All the Fuss About?
ChatGPT, developed by Open AI is an intelligent version of an AI chatbot. The model is trained using Reinforcement Learning from Human Feedback (RLHF) and hence can evaluate the inputs in a dialogue format and responds accordingly. The user feels connected and probably the conversational approach of the tool gives it a human touch. The dialogue format enables ChatGPT to answer follow-up questions, admit its mistakes, challenge incorrect inputs, and reject meaningless requests. No wonder it's the latest buzz around technology space. Are you eager to give it a try? After all, it might be the magic you are looking for!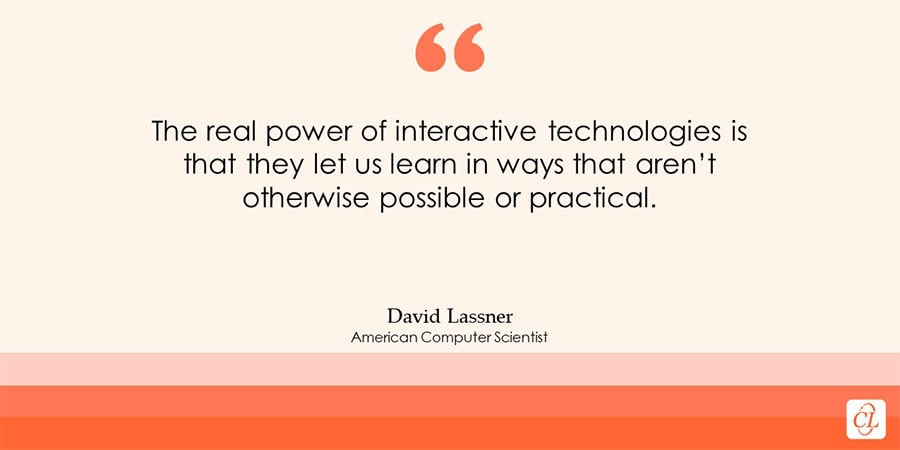 ChatGPT — SWOT Analysis
Like any other AI tool, ChatGPT also has its own share of pros and cons. Let's take a look into the areas of its strength, weakness, opportunities, and threats.
Strenghts
Facilitates Personalized Learning Experience
One major strength that this generative AI will be able to offer is a truly personalized experience, where it knows the user and is able to format the information that's being presented at the level that is best understood by the user. Don't you think it is a significant win for generative AI to be able to understand the learning level of the student and provide content at that appropriate level?
Provides Supplemental Insights
Another benefit of using ChatGPT is it helps in generating scenarios for situational learning. In instances where you are a little stuck, it provides you with brainstorming opportunities. These could serve as supplemental insights that support learning from subject matter experts (SMEs) and team discussions.
Offers Intelligent Consultancy
Interacting with ChatGPT can be having an intelligent advisor by your side whom you can ask anything and like a true guide it can offer great counselling. It can also help you with certain subjective judgemental reasonings. So, you can use this tool to go a little deeper and ask questions relevant to your business needs.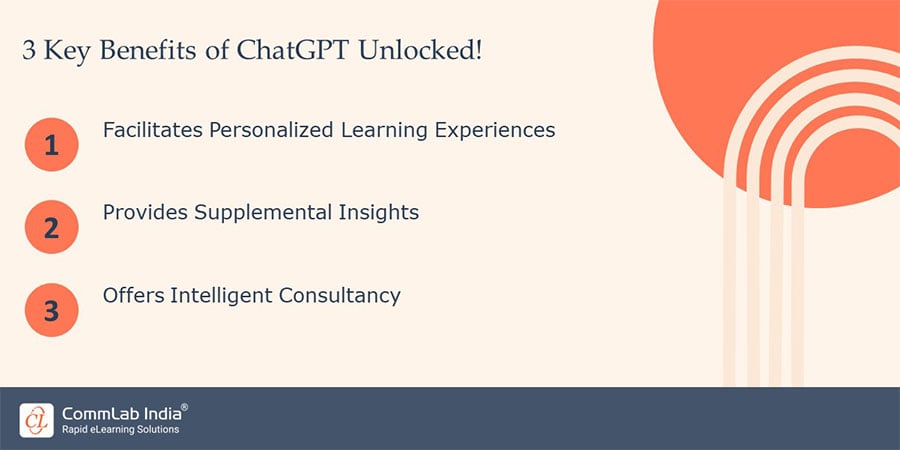 Weaknesses
Here are a few concern areas:
The weakness as of now is we should check from where the tool is bringing us all the information as the data information is said to be updated only till 2022. But, I am sure ChatGPT 4 will take care of the stated concern. If you ask the correct set of questions, Chat GPT can be an amazing help.
Another point to ponder is the authenticity of the information provided by ChatGPT as the model is not able to browse the web or access new information. It can only generate the responses based on the information it has been trained on so far. Sometimes the challenge lies in the ability to validate the source of the information and eventually the correctness and accuracy of the results.
Opportunities
There are a lot of opportunities when it comes to ChatGPT as it can be used for multiple domains. Be it academics, or the corporate sector. The secret lies in asking the right set of questions that elicits apt responses.
Threats
One of the threats associated with ChatGPT or for that matter any AI-enabled tool is that it can replace human jobs. However the chances don't seem to be high in the near future. But it could be one of the potentials where it can take away some of the absolute jobs, which are very repetitive.
Another probable threat could be the model being used for malicious purposes. For example, let's assume an employee puts in a large phrase of information into the tool, which is all about the organization's confidential intellectual property-related data.
Like any other AI tool, cyber security could be another potential threat associated with ChatGPT. Responsible and cautious usage is the key to avoiding this threat.
3 Common L&D Functions That Could Leverage Chat GPT
Hope the SWOT analysis of the tool has helped you with insights. And I am sure, being L&D managers you must be keen on learning about the ways ChatGPT can be used to rev up your L&D initiatives. We can't deny the potential of this powerful AI tool. It is a promising technology that can revolutionize the L&D space. Well, the tool can help you with a lot around learning, be it learning design, creating learning outline, or framing learning objectives.
Watch this video to learn about the benefits of ChatGPT in L&D.
Are you ready to join the AI revolution and see what ChatGPT can do for you? Let's explore!
Design Personalized Learning Pathways
Your L&D teams can leverage the power of this tool to assess the learning styles of the learners to develop courses that suit the broad array of style preferences. This would help in personalizing learning pathways and eventually trigger rich learning experiences. ChatGPT can be used to personalize assessments based on different IQ levels. Using ChatGPT, learners can take the test based on their learning capabilities, skills, or level of learning capacity. This would create a much more accurate system for performance evaluation and also eliminate the situations where some find that test could be really hard, and others find it to be very easy.
Get Insights on Instructional Design
ChatGPT can help with the functions of instructional design. It can help you define learning objectives, generate scenarios with options, design assessments, or the final quiz with multiple options, correct answers, and explanations. If you need insights on deciding upon the apt instructional design strategies the tool can also help you with that. So, in a nutshell, ChatGPT can provide you with all the relevant insights, options, and scenarios that can help you with strategic decision-making based on your unique business needs.
Create Quality Content
They say content is everything. And ChatGPT, the trending AI model serves your pain point of generating fresh and relevant content that's just right for your business. Be it case studies or website content or any other type of content. Training managers can benefit a lot from this tool. You can generate course outlines. If provided with your training needs, the tool can also design the course content. ChatGPT can also help you with eLearning translations and help you develop courses in multiple languages to cater to global audience. You can really multiply your productivity and scale your training.
Parting Thoughts!
The last few years have witnessed the AI revolution and ChatGPT seems to be the icing on the cake. It can be certainly a gamechanger if used judiciously. At the end of the day, it's not a human versus machine, it's about the human and machine versus problems or the challenges that we have. So, humans can continue to focus on the strategy, building relationships, or the empathy part and let AI help them with scale and speed.
This is not all. There's much that's happening in the corporate L&D landscape. To keep an eye on what's trending in the corporate L&D space that can help you skyrocket your training initiatives and boost your ROI, download this eBook.