Tips for Making a Business Case for E-learning
How can you convince your senior management to introduce eLearning in your organization? Here are some tips.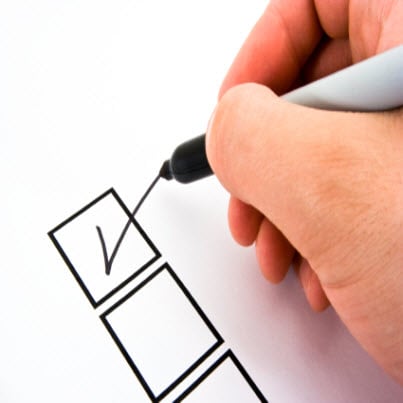 Would you want to take the training initiatives in your organization to the next level? Are you convinced that introducing online training programs is the way to go? If the answer to these questions is a YES, then the next step that you need to take is to make a business case for eLearning in your organization. After all, your senior management needs more than your will to implement eLearning in the organization.
So how do you go about making a business case for eLearning? Well, before you start preparing your business case for eLearning, you need to do some homework. Here are some tips that help you prepare a solid case for eLearning implementation in your organization.
Identify business priorities and the need to address them
Firstly, you need to understand your organization's key business drivers. Is it customer service, is it market share, or is it best cost-quality proposition? Identify what the focus of the company is, or the problem that the business is currently encountering, and align the case for training, keeping in mind these demands or business needs.
Propose training solution as a means to addresses these business priorities
Can 'training' help achieve these business priorities? If so, how? Better product training to sales people, ensures confident sales people making a sales pitch. A more engaging safety training program lowers accident rate in the organization. Training customers on how safe handling of equipment and basic troubleshooting, might reduce the number of calls to the service helpline – freeing up engineers to attend more serious complaints. These are but a few examples that training helps in addressing business problems or goals. You may state those that are relevant to your unique situation or domain.
Share existing training practices and eLearning as an option
Are there any training programs currently in practice? If so, what are they? Are they successfully in meeting the business needs? What are the key benefits and shortcomings of those methods? How does eLearning fare against traditional classroom training, in terms of reach and costs? Project the pros and cons of each system in terms of
costs – initial as well as those in the long run
time involved in development
quality and standards
effectiveness
scalability to a larger number of employees
You may take a single training program, such as compliance training or product training and measure the costs in terms of time, resources and personnel for each method.
Benefits of eLearning
Next, you need to show how eLearning will help you address the business demands or achieve business goals. For example, if it is compliance training, it is fairly safe to assume that thousands of employees can be trained on a compliance training program, within a matter of 2-3 months. Alternatively, if your goal is achieve better market share, you might need to extend sales training program to each and every sales person in the organization. This is unimaginable in case of instructor-led classroom training. So, the ability to reach more number of people, within a shorter span of time, is a clear cut advantage.
Investments needs, costs and risk involved
Any change that is being introduced in an organization has a certain amount of risk and the earlier this is shared in the decision making process, the better. E-learning involves investment in terms of infrastructure – an LMS, authoring tools, outsourcing partner etc. Risks involved may be delay in acceptance of employees to the new mode of learning. There may be delays in project implementation and so on. You can think of the possible risks and propose measures to mitigate them to the extent possible.
Having this information handy enables you to prepare a solid business case, for your eLearning initiative. Therefore, it is a good idea to study, internally, the existing training practices, its shortcomings and how the new solution will help overcome these limitations. If you are able to quantify it in terms of numbers that would make your case even stronger.
Did you make a business case for eLearning in your organization? Was it a smooth sailing or you had to face hindrances? What was the road block you had to encounter? Do share your experiences about making a business case for eLearning.