Blended Learning for a Holistic Learning Experience [Infographic]
Blended learning offers a holistic learning experience. Want to know how? Check this infographic on blended learning that highlights benefits and formats.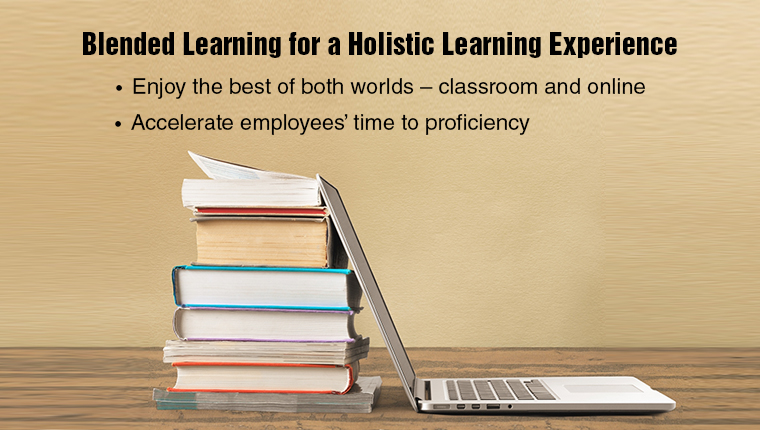 Classroom training alone cannot suffice learner requirements in this digital era. And a complete transition from classroom to online learning is something that is difficult to attain, and requires a lot of planning and brainstorming, not only for the top management, but also for other stakeholders and employees. Blending classroom and online training is the way to go when you cannot choose between the two learning methodologies.
Blended learning is a hybrid of classroom and online training, and provides a comprehensive and holistic learning experience. Combining the strengths of both classroom and online training makes learning a lot more effective and provides the learner with the best of both worlds. It provides flexibility to learners while also retaining the personal touch of the instructor who acts as a guide throughout the blended learning experience.
It helps fill the gaps of one learning style by complementing it with another. Implementing blended learning in your organization will accelerate your employees' time-to-proficiency and give you exceptionally outstanding results in the long run. It helps battle the forgetting curve, giving rise to better retention capacity and therefore helps maximize your training ROI.
To implement blended learning in your organization, you need to understand which part of training should be covered in the classroom and what needs to be covered online. Hence selecting the right blend is extremely important, as much as understanding when a blended strategy works best, and the digital assets to use.



For more insights on blended learning and designing the prefect blend, register for our webinar. Hurry, just 8 days to go!