Follow the Trend: Blended Learning for Software Training
Check this blog to know how you can use blended learning for software training and cater to the learner's preference.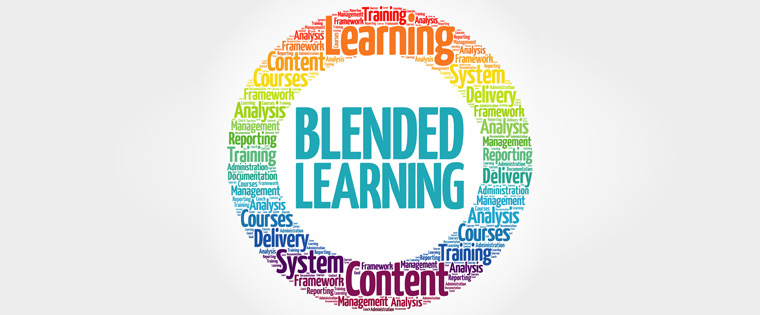 Software applications are vital for the smooth running of any organization. They increase the efficiency of work processes and reduce operational time. It is important that employees are well-trained on software applications. However, we need to remember that not all employees need to use the software the same way. Often, different functionalities of the software are useful for different groups of employees.
For instance, if the software is related to tracking employee utilization, employees only need to know how to access the timesheet and fill in the hours. However, a HR manager needs to know how to access weekly or monthly timesheets of employees or departments to create a report. Managers of various departments need to access the timesheets of employees to help them know the status of each employee and set targets.
Software training, therefore, has to cater to different end-user roles if it has to be effective. Also, employees with different end-user roles may not be located in the same place (especially in large organizations). So the organization needs to opt for e-learning to avoid the hassles of organizing a classroom training session for globally dispersed employees with different roles. Another point to consider is learner preference; some employees may prefer online software training with simulations to help them learn a given software application. Others may prefer instructor-led training (ILT). If the training has to create an impact, organizations need to consider different training methods for different audiences or go in for a blended learning approach.
One of our clients, a bio-pharma firm involved in drug development and research faced a similar challenge. They approached us to create role-based training for multiple end-users using different methodologies for software training. The client wanted the program designed in both formats – ILT and e-learning.
This decision was based on the fact that the training had to be delivered to a diverse set of users with different learning preferences and roles, as well as their availability/non-availability for ILT training. The idea was to give the learner control over the time, place, medium, and pace of their learning.
ILT and VILT Training
For ILT training, the client wanted us to create a course that would demonstrate the optimal use of the software, its functionalities, and impact on business processes. Apart from the PowerPoint presentations which contained exhaustive notes, we used guided hands-on exercises where each participant in the session was given a computer and log in credentials, where they could try out the software simultaneously under the instructor's guidance. This helped the participants clear their doubts during the session. For assessments, we used end-of-chapter scenario-based assessments.
The client also wanted the classroom session to be available as live WebEx sessions for employees to attend the classroom sessions virtually.
E-learning Course
An interesting aspect of this project was that we created the e-learning course first, before creating the ILT course, because that was the customer's requirement. We used simulations created on Articulate Storyline for the course.
Blended Learning Approach
The blended approach we adopted ensured that the learners could complete some of the courses online before attending the ILT session. The foundation module, which was mandatory for all roles, was offered purely as an eLearning course. Subsequent courses could be taken either as ILT or e-learning.
Interestingly, ILT courses were developed only for three roles, while e-learning courses were available for all five roles. Some of the employee user roles required them to take all the courses, but the choice of medium – ILT or e-learning – was left to them.
We also developed Quick Reference Guides (QRGs) for some roles as post-instructional support after the course. This was designed to provide just-in time-support to learners.
The blended learning approach adopted in this case catered to the needs of learners, with the training being designed and developed for both online and offline learning. The learner had complete freedom to choose his mode of training. What are your thoughts on such an approach? Share your comments.