Blended Learning: Solution for Effective Sales Training
In the changing and competitive marketplace, blended learning, which combines online and classroom, could be effective in training sales personnel.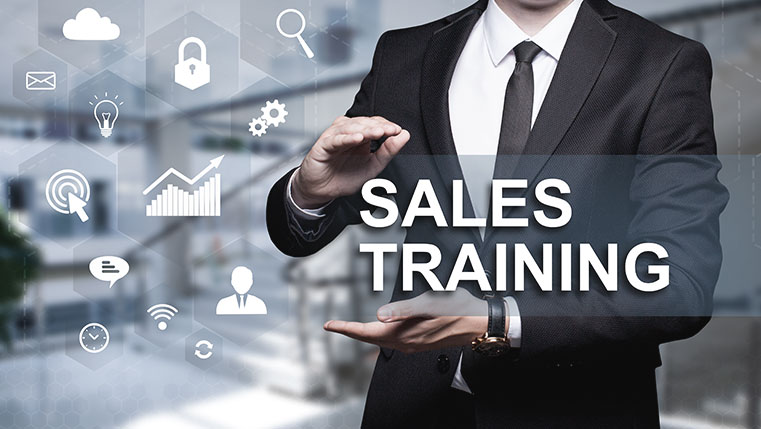 As we all know, sales training, which is considered a crucial element for the success of an organization has become even more challenging in the present competitive and dynamic market place.
Due to increased product proliferation and rapid increase in the knowledge of customers, sales personnel experience a tough time in influencing the buying decision of customers.
What could be the solution? According to the recent trends in the Training Industry, new approaches are needed to be adopted in training to better address today's new market trends and changing customer behavior.
Companies need to adopt effective training methodologies to equip their sales personnel with required skills and knowledge to enhance their performance level towards generating expected sales revenues for the company.
In this regard, various companies have considered blending learning more effective than either only online or only classroom methods. According to European Survey, 76% of companies found blended learning as an effective medium of delivering learning. Let us explore how blended learning is beneficial.
Make Training Work
If we take an example of say product training, two aspects – product knowledge and soft skills – are mainly considered important. In such a case, the behavioral aspects and attitudes required in sales personnel to influence the buying decision of customers can be explained and demonstrated well in classroom training, while online and electronic media (including eBooks, online handbooks, audio, online manuals, training videos, etc.) can be used for explaining specifications and features of a product.
Observing the body language and expressions of instructors during classroom training could make learners understand the complexities of softskills. Additionally, role plays and other personal interactive activities in classroom could make training interesting, intense and engaging.
Reinforcement of Knowledge
It is often said that 'perfection is achieved through continuous practice'. All the money that is invested in ILT sessions can become fruitful only when the learning is properly reinforced through meticulous revisions and practice. In this regard, sales personnel could access online learning logs, interactive videos, recorded live sessions, eBooks, quizzes, etc., at their own pace, anytime anywhere to learn and reinforce their learning.
Up to Date
As business organizations work in a very dynamic environment in today's competitive market place, updating sales personnel with the latest knowledge about current market trends or latest product versions and features is very important. This requirement could be well addressed by blended learning, which otherwise cannot be achieved in classroom training.
Tracking Learning Progress
The ILT model is, no doubt, very effective in sales training as it allows face-to-face interaction; however, it has its own limitations as far as fast tracking and monitoring of learners' progress are concerned. The blended approach could enable companies to manage assessments and evaluations through the Learning Management System (LMS).
Very Useful For Pre or Post Classroom Training
Blended learning could offer a complete learning package for sales personnel, combining pre classroom training (first), classroom training (next) and post classroom training (final).
Here, initially an eLearning module, say a short presentation on sales skills, could allow learners to get the idea about the training. As a follow-up to this, doubts and queries on complex concepts could be solved in the classroom sessions. Then finally, again an eLearning module, could be used for final assessment of learning.
Both online as well as classroom have their own unique strengths. A correct blend of both these methodologies could offer new opportunities towards meeting new challenges of training sales personnel. So what do you feel about the implementation of blending learning across organizations for sales training?
Please do share your views, we would really appreciate to hear from you.