Three Strategic Stages of Successful ERP End-User Training
This blog post shares 3 strategic stages of ERP end-user training.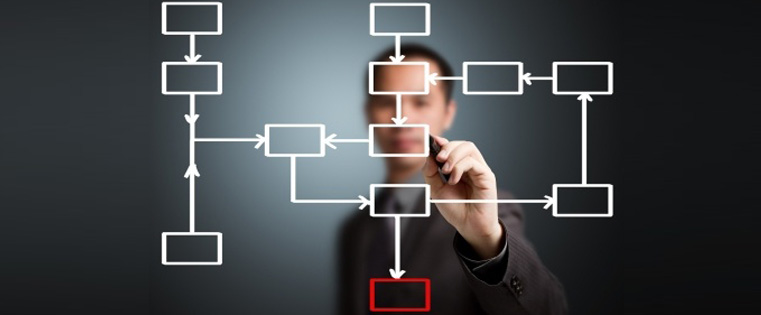 The ultimate goal of implementing an Enterprise Resource Planning (ERP) system is to improve organizational efficiencies by streamlining processes. Though ERP is a complex and powerful system, without knowing how to utilize it, it remains a tool. Training your employees helps you make the best use of the ERP software and maximize its benefits. Training your employees on the maximum utilization of the ERP is end-user training. By training your workforce to exploit the software benefits fully, you can improve the overall efficiency of your organization. The Canadian Center of Science and Education research revealed that 'training' played a crucial role in successful ERP implementation and had a significant effect on an organization's performance.
In this context, let's check the three levels of ERP end-user training in this blog post.
Level 1: Pre-requisite Training
In pre-requisite training, you need to educate your employees on the benefits of ERP for them and the organization as a whole. You should explain how the business processes and your employees' roles and functions will change and how their day-to-day work becomes easy. In this level, you should also give an overview of software navigation and business processes. End users become familiar with the new system and gain a basic understanding of ERP processes through pre-requisite training.
You can provide the pre-requisite training through e-learning to avoid travel and accommodation costs for trainers, and to reduce end-users' time off the job.
Level 2: Transactional Training
In the second level, you can train your end-users or employees on the transactions based on their roles, functions, and responsibilities. Here, end-users will learn how to execute transactions, such as posting an invoice, goods receipt, creating sales and purchase orders, etc. This can be mainly role-based ERP training.
You can conduct transactional training through the classroom or in an instructor-led environment. However, after getting a basic understanding of how to perform the transactions in a classroom, you can provide online training through exercises. You can teach end-users how to use the software in online training through Watch-Try-Do simulations. This will help employees watch the steps involved in the software program, try the same with guided help, and do the tasks on their own. By this, employees can gain hands-on experience to work with the actual software in real-time.
Level 3: Post Go-Live Service and Support
Post-go-live service and support can be provided to end-users by a combination of help desk, reference materials, and online support. You can appoint a team of functional heads who have a better understanding of business processes and knowledge of the ERP software. This team will provide post go-live service and support end-users who actually work on the software in real time. These heads also sometimes troubleshoot the issues that arise in the software.
After go-live of the ERP, also you need to provide continuous online training to reinforce the working procedures on the software for end-users. For this, you can use online training. While working on the software, employees may get some doubts; to clear them, you need to set up an online Help system. This will make your employees self-sufficient in the long run.
Training your employees to utilize the ERP system to the maximum extent will improve the overall efficiency of your organization. The discussed three strategic levels of end-user training will unleash the full potential of your ERP system. Then, what are you waiting for? Give it a try.
Hope you liked the post. Have something to say? Please do share your views.