Selecting the Best E-learning Translator – 6 Aspects to Consider [Infographic]
Here is an infographic that shares some tips that help you select the best eLearning translator.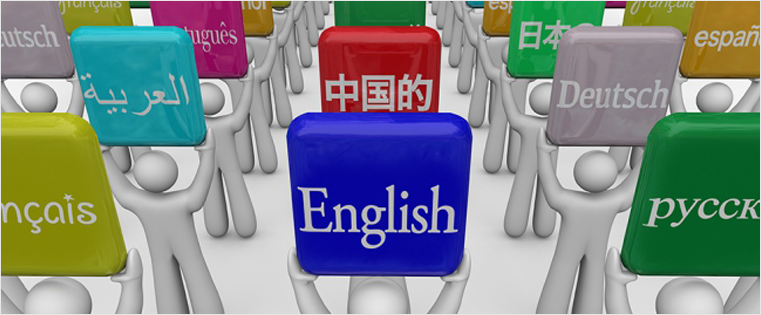 It is well-known that training programs delivered in the native languages of learners are more effective. People are emotionally connected to their mother tongue and can comprehend the learning content, easily and effectively.
With increasing number of multinational companies (MNCs) using eLearning to train their global workforce, the demand for high quality online course translations is on the rise. Most MNCs are seeking to outsource their eLearning translation projects to vendors in countries such as India, to save time and money and focus on their core business activities.
But, how can you choose the right organization to translate your online course? Well, you need to ask 6 questions before inking a deal with an eLearning translation services provider.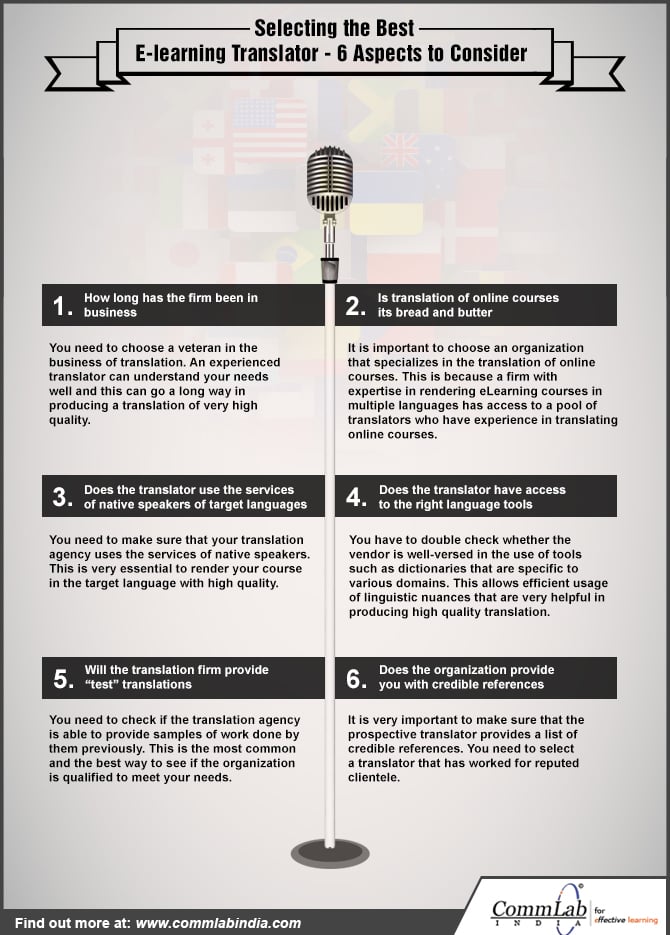 Hope you find this post useful. Do share your views.