Articulate Storyline: Adding Movable Feedback Pop-ups
This blog post shares about how to add movable popups in eLearning using Articulate Storyline.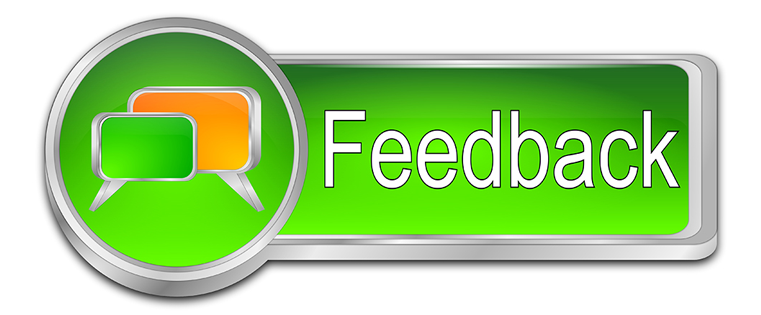 Final quiz is the last part for an e-learning course and a good learning strategy. Learners should attempt the quiz in order to complete the training program successfully. And, feedback should be given for individual questions in the quiz to reinforce learning.
Consider a scenario in which the options for the question and feedback for the options have heavy content and learner cannot see the question and selected choices while viewing the feedback. As we cannot chunk the content of the options and feedback, we should make the pop-up 'dragable' so that learners can drag it aside and read it.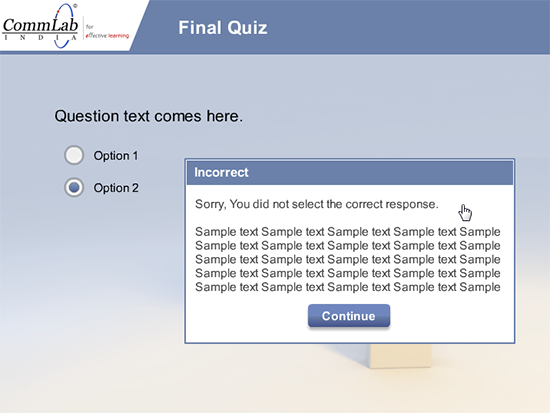 Is there a solution to the above problem?
Yes. We have used the solution to meet the requirements of one of our clients. The solution is to add a movable feedback pop-up, which learners can move (by dragging) to any position within the screen, so that they can see any part of the slide.
Described below are the steps to add movable feedback pop-ups to your online course.
Step 1:
Develop the final quiz questions along with feedback pop-ups and design them as you want.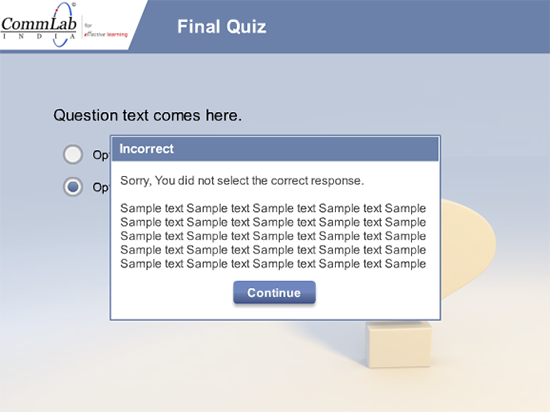 Step 2:
Go to the Correct or Incorrect layer. Group all the objects available in these layers.
Step 3:
Click the Insert tab.

Step 4:
Select an object and insert the object into the slide. I have selected a Rectangle here.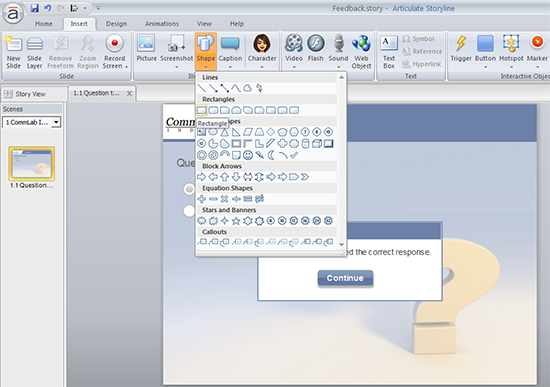 Step 5:
Change the dimensions of the rectangle and make them equal to the dimensions of GUI. I have renamed the rectangle as Background (just for identification). Make sure this object should be at the bottom of the timeline.

Step 6:
Set Transparency of the object to 100% and remove its outline.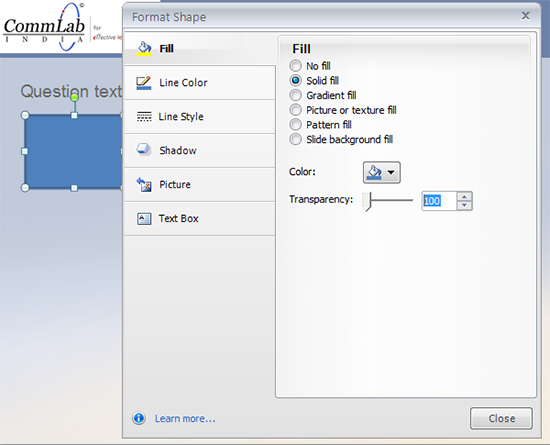 Step 7:
Now, add a trigger as shown in the screenshot below.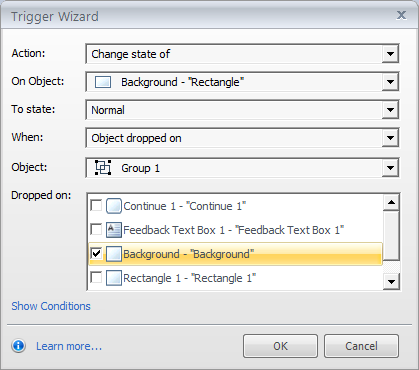 Step 8:
Right click the rectangle and select the Drag and Drop option, and then, select Free from the available options. This ensures the pop-up moves freely on the screen.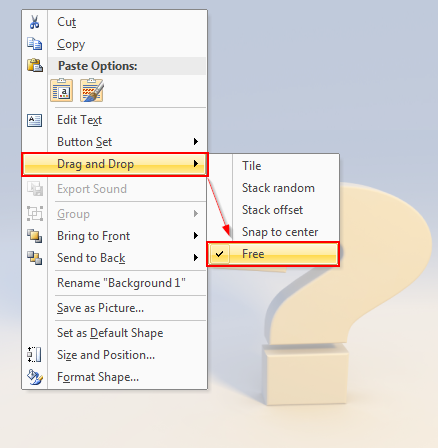 Now, publish the course and check the output.
These are the steps to add movable pop-ups for your quiz questions. However, you are not restricted to use this trick only for quiz as this works perfect for any popup.
Hope you find this post useful. Please do share your views on the same.