Considering LMS E-Commerce Integration? 5 Benefits You Can't Ignore
L&D professionals and business managers who are looking at adding to their company's revenue through sales of online training programs and events can understand the benefits of LMS e-commerce integration.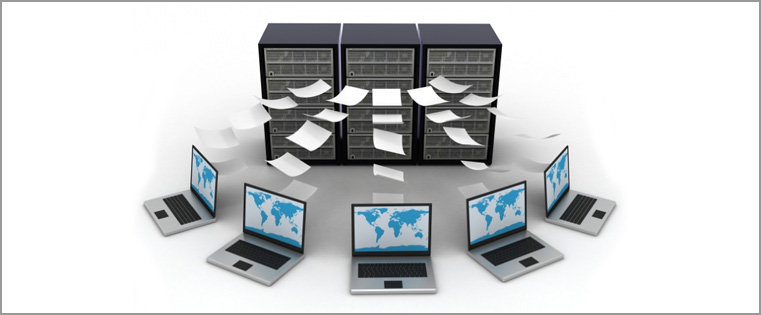 The traditional "chalk and blackboard" model followed in corporate training has been largely replaced by digital learning. While many organizations use a Learning Management System (LMS) to train employees, there are some who have the need to train customers and partners, such as suppliers, dealers, and distributors. There are organizations that would like to share their expertise with customers and also bring in additional revenue by offering branded online courses. Using a standalone e-commerce platform is cumbersome as tracking course progress and assessing course performance become difficult. L&D professionals who want to sell their courses online and manage training processes from one convenient location can opt for LMS e-commerce integration.
If you are considering integrating the e-commerce feature in your organization's LMS, here are the benefits you stand to gain.
1. Boost in Sales
LMS e-commerce integration offers you the ability to boost sales by grouping your online training programs and offering a well-designed training kit that many organizations look for. For example, if you have different courses for basic sales skills, building customer relationships, and techniques for engaging product demonstrations, an e-commerce integrated LMS lets you group these courses into a bigger "sales curriculum" that can be availed by customers at a discounted price.
Let's say your organization is considering conducting a workshop on the industry trends and technology development in your area of expertise. LMS e-commerce integration makes it possible to sell passes to this workshop online. You can track trainee enrollment, attendance, handle the wait-list of trainees, and also offer promotional pricing for events and courses.
2. Auto Enrollment
An LMS e-commerce integration makes it possible to enroll learners automatically. In case of an individual user, as soon as a course is purchased, the user is auto-enrolled in the LMS. There is no need to enter user details manually. In case an organization purchases a course for a finite number of users, a document with the list of user names can be uploaded to the LMS so that accounts are created and content is assigned. An e-commerce integrated LMS lets you create, host, and sell online courses through a single platform. It also makes it possible to offer a single sign-on option where learners can use one set of credentials to access the LMS as well as the e-commerce platform.
3. Perfect for B2B Clients
What if you wanted to sell online courses as well as offer learning support to customers across different organizations? The simple solution to offer online training programs to Business-to-Business (B2B) clients is through the use of an e-commerce integrated LMS. Here's why LMS e-commerce integration is perfect for B2B clients:
Bulk distribution and sales of online content is possible.
B2B clients can be provided with the following choice of payment options. They can either maintain a credit account where they receive an invoice depending on the content that's consumed or maintain a prepaid debit account where they pay for content upfront. Depending on content consumption, the amount gets depleted. This would be impossible without integrating the LMS and e-commerce platforms.
Registration codes and enrollment vouchers can be purchased in bulk by clients and distributed over time to learners. Access codes and vouchers can also be used on a per-organization basis. For example, if a hospital wants 100 of its healthcare staff to go through an online training program on handling patients in the critical care unit, they can be provided with a single access code that provides these 100 staff members access to the LMS and the course purchased.
Subscriptions that provide timed access to content can be managed with ease. The site can also be personalized according to the client's requirement.
4. Differential Pricing Models
Enabling dynamic pricing requires heavy customization in a standalone e-commerce platform, but not so with an e-commerce integrated LMS. When you partner with corporate B2B clients, you might be required to offer different pricing models to different clients, depending on the bundle of training packages they opt for. This offers a great deal of flexibility that is supported by an e-commerce integrated LMS.
You may also want to setup unique pricing models based on other factors. For example, if your organization follows a membership model where clients are categorized according to the purchases they make, premium discounts may be granted to a client who falls under platinum membership as opposed to clients who hold silver or gold membership levels.
5. Analytics Support
When your business aims to rake-in revenue from online training programs or training events, it is always helpful to have access to various reports at your fingertips. The LMS with its support for analytics lets you gauge the effectiveness of your training programs or events. Valuable insights into the most profitable as well as the least profitable courses can help you improve your courses and thereby increase revenue.
Smart organizations realize that they can capitalize on the flexibility and cost-effectiveness of their online training programs to generate additional revenue. An LMS e-commerce integration is a smart solution that lets you save time and cost by selling content from one convenient location.
Are you using an e-commerce integrated LMS? If yes, please use the Comments section to share your insights on how this has benefited your organization.