Avoid Confusion: Hide the SumTotal LMS Player Controls Using Articulate Storyline 2
This blog shares easy steps to hide the SumTotal LMS Navigation Bar using Articulate Storyline 2.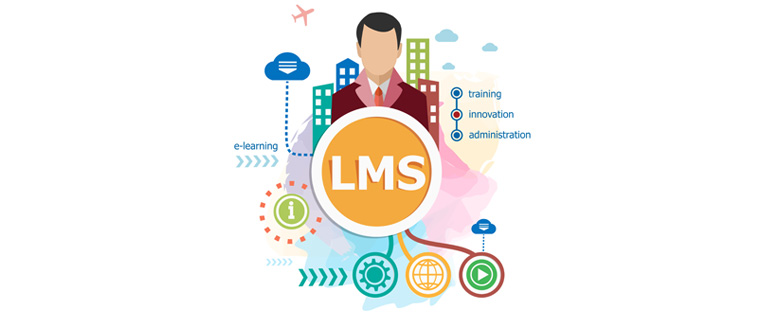 Every eLearning course includes navigational elements by default. What if your LMS provides navigation options too? You can be pretty sure, learners will be confused.
I recenly worked on a e-learning course developed using the rapid authoring tool, Articulate Storyline and published it to SumTotal LMS. By default, the SumTotal LMS provides navigational elements on top of the screen to every course published to it. The problem arises if you are making the course WCAG or 508 compliant. This is because, whenever the learner uses the Tab key to navigate through the course, he may get confused going through the same options repeatedly.
So in this blog post, I'm going to share how you can hide the navigation elements at top of the course provided by the SumTotal LMS.
1. Log in to the SumTotal LMS using Admin credentials (full access rights are is required to edit).
2. Upload the course using SCORM, AICC, or TINCAN API package.
3. Once your file is uploaded, click the Activity Name link. Make sure all the required settings are set in this stage while uploading, such as the Estimate duration, Delivery method, Content TYPE, Expiration date, Region and Language, etc…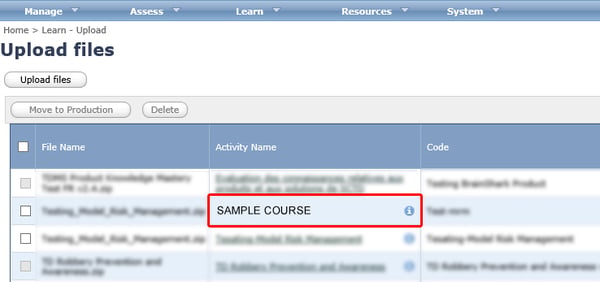 4. Now click the Web based Training Tab, select General and find the Content Player Settings.
5. Uncheck Hide content player navigation. Here, you can also change the required window settings such as full screen mode or size of the window.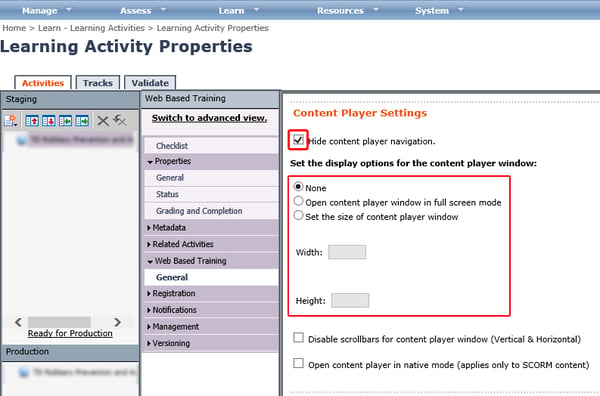 6. Finally, apply these changes and preview the course. Now your course will be free of the Navigation bar on top of the Articulate course.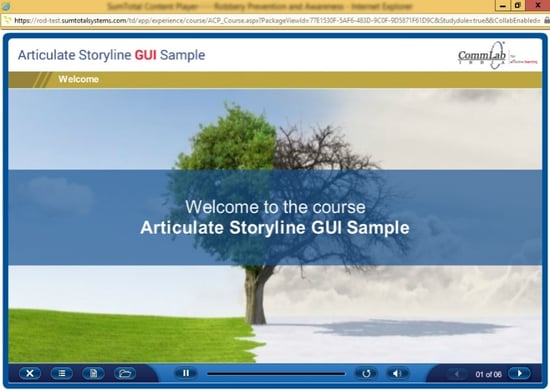 So if you want to Hide the SumTotal LMS player controls, you need to apply these steps for every SCORM compliant eLearning course.
Hope this blog proves helpful to you. Please do share your views.