E-learning Quiz Capabilities of Articulate Storyline 360
Check out this blog to know the online assessment development abilities of Articulate Storyline 360.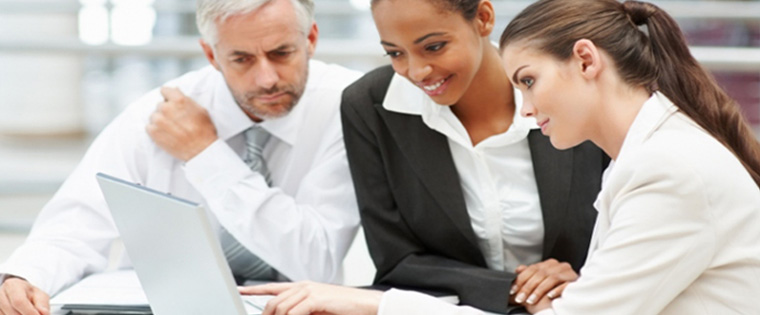 We all know that good assessments play a key role in the making of an effective e-learning course. Well-designed assessments help measure the achievement of learning objectives and go a long way in evaluating the comprehension levels of learners.
How can you create a good technology-enabled learning assessment? Among various aspects to consider, the choice of the right authoring tool is arguably the most important. And, one of the best authoring tools is Articulate Storyline. The latest version of this e-learning software, Articulate Storyline 360, is power-packed with various features that help you develop good online assessments. Let us look at them.
Facility to include 20 question types in assessments
You can use Articulate Storyline 360 to incorporate 11 types of graded questions and 9 types of survey questions in your e-learning quizzes.
Graded questions that can be used in Storyline 360 are
True/False
Multiple Choice
Multiple Response
Fill in the Blank
Word Bank
Matching Drag and Drop
Matching Drop-down
Sequence Drag and Drop
Sequence Drop-down
Numeric
Hotspot
Here is a list of survey question types in the Articulate product:
Likert Scale
Pick One
Pick Many
Which Word
Short Answer
Essay
Ranking Drag and Drop
Ranking Drop-down
How Many
Ability to convert images into assessments
Articulate Storyline 360 enables you to transform visual elements into interesting online quiz questions. For example, it is possible to create a multiple choice question (MCQ) from an image. Or, you can transform an illustrated character into a drag-and-drop quizzing activity. Given below is a list of question types you can create using graphic objects:
Drag and Drop
Pick One
Pick Many
Text Entry
Hotspot
Shortcut Key
Option to assign negative scores
Many a time, e-learning developers wish to deduct marks for wrong answers, to measure a learner's comprehension levels accurately. Articulate Storyline 360 allows you to reduce the score of learners, if they answer a question incorrectly.
Questions can be imported from an MS-Excel or a text file
You can frame questions in an MS-Excel spreadsheet or a text file, and then, import the questions into Articulate Storyline 360. The rapid authoring tool also allows you to import questions from other Storyline 360 courses or Articulate Quizmaker, to create an e-learning assessment.
Development of question banks is made easy
It is easy to group questions and pool them into question banks, using Storyline 360. The Articulate software can be used to randomize the order in which the questions are presented to the learner. You can also export question banks to create assessments for other online courses.
Capability to provide dynamic feedback
Articulate Storyline 360 allows you to include a result slide after each assessment, to give learners feedback on their quiz results. You can provide results dynamically, based on learners' scores. You can also use multiple result slides in a Storyline 360 course and combine them for a composite score.
These features of Articulate Storyline 360 make it the ideal choice to create assessments for your online course. Don't you think so?