Why the Pharmaceutical Industry is Adapting eLearning for Training?
eLearning is the go-to training format for corporates. This blog examines why it is ideal to meet the training needs of the pharmaceutical industry.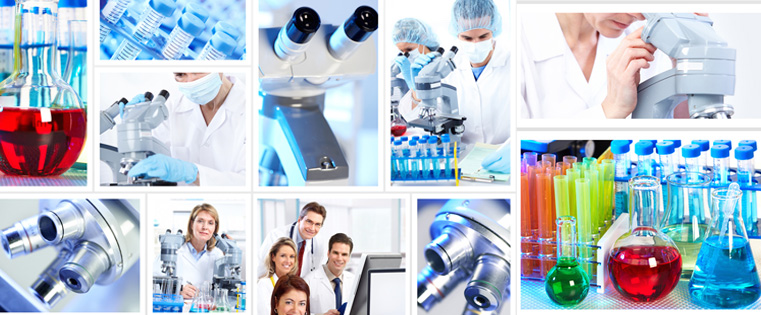 The pharmaceutical sector is arguably the most important sector of the American and European economies. This burgeoning industry employs millions of people, and they play a key role in the success of drug manufacturing companies. It is very important that these personnel are trained effectively to meet the dynamic business needs of companies and enhance their productivity. But how can manufacturers of medicines equip their people with the needed knowledge and skills in an efficient and cost-effective manner? What does it take to deliver first-rate training to the employees of pharmaceutical companies, in quick time? Well, eLearning can be used to impart excellent training to pharmaceutical employees.
According to the IQVIA Institute report, 2019 (The Global Use of Medicine in 2019 and Outlook to 2023), the global pharmaceutical market will exceed $1.5 trillion by 2023 growing at a 3−6% compound annual growth rate over the next five years. As per EFPIA report 2023, in 2022, North America accounted for 52.3% of world pharmaceutical sales compared with 22.4% for Europe. It also estimates that the European pharmaceutical industry provides livelihood to more than 865,000 people and generates about three times more employment indirectly – upstream and downstream – than it does directly (PwC, Economic and societal footprint of the pharmaceutical industry in Europe, June 2019).
L&D Across Industries Has Its Own Set of Challenges
Here are the major challenges faced by the pharmaceutical industry:
Severe shortage of qualified trainers
Rapid launch of new drugs into the market
New market scenario where the role of medical representatives is changing
Ever-increasing needs to deliver compliance training as companies expand to new regions
Growing demands for optimal use of the training dollar
Read on for solutions to these challenges.
But, before we examine how eLearning can be used to meet the needs of L&D departments of pharmaceutical firms, let us look at some of the major challenges faced by them.
Major Challenges Faced by the Pharmaceutical Industry
Severe shortage of qualified trainers
Rapid launch of new drugs into the market
New market scenario where the role of medical representatives is changing
Ever-increasing needs to deliver compliance training as companies expand to new regions
Growing demands for optimal use of the training dollar
How eLearning Can Combat These Challenges
We will now see how online training can be used to overcome these challenges and deliver excellent training.
The dearth of instructors can be overcome as eLearning is an instructor-independent training format
Pharmaceutical companies need not worry about hiring good instructors to provide training to their staff members. This is because highly effective online courses can take the place of skilled instructors and impart the needed knowledge and skills in a highly effective manner. For instance, a well-designed eLearning course on a drug-modeling software tool can impart the required knowledge and skills needed to use the software, very efficiently. Furthermore, eLearning courses can be used as many times as needed.
Another advantage of using online courses to deliver training is that consistency can be ensured in the quality of training. For example, the quality of an ILT program on SAS is the function of the skills of the instructor. But, when it comes to eLearning, you have no such problems as the medium is instructor independent.
Online courses can be created and updated quickly and training can remain "in sync" with product launches
The shelf life of most patents in the pharmaceutical industry is less than 5 years. The rapid expiry of patents enables companies to release several new drugs into the market, every year, and this makes it necessary to impart training on the features of these new products to their salespeople and physicians. eLearning can be used very effectively to meet this need. Thanks to rapid authoring tools, online courses can be updated very easily and quickly, enabling companies to minimize the time gap between the launch of the medicine and training on it.
Here's how another online training format VILT plays its charm.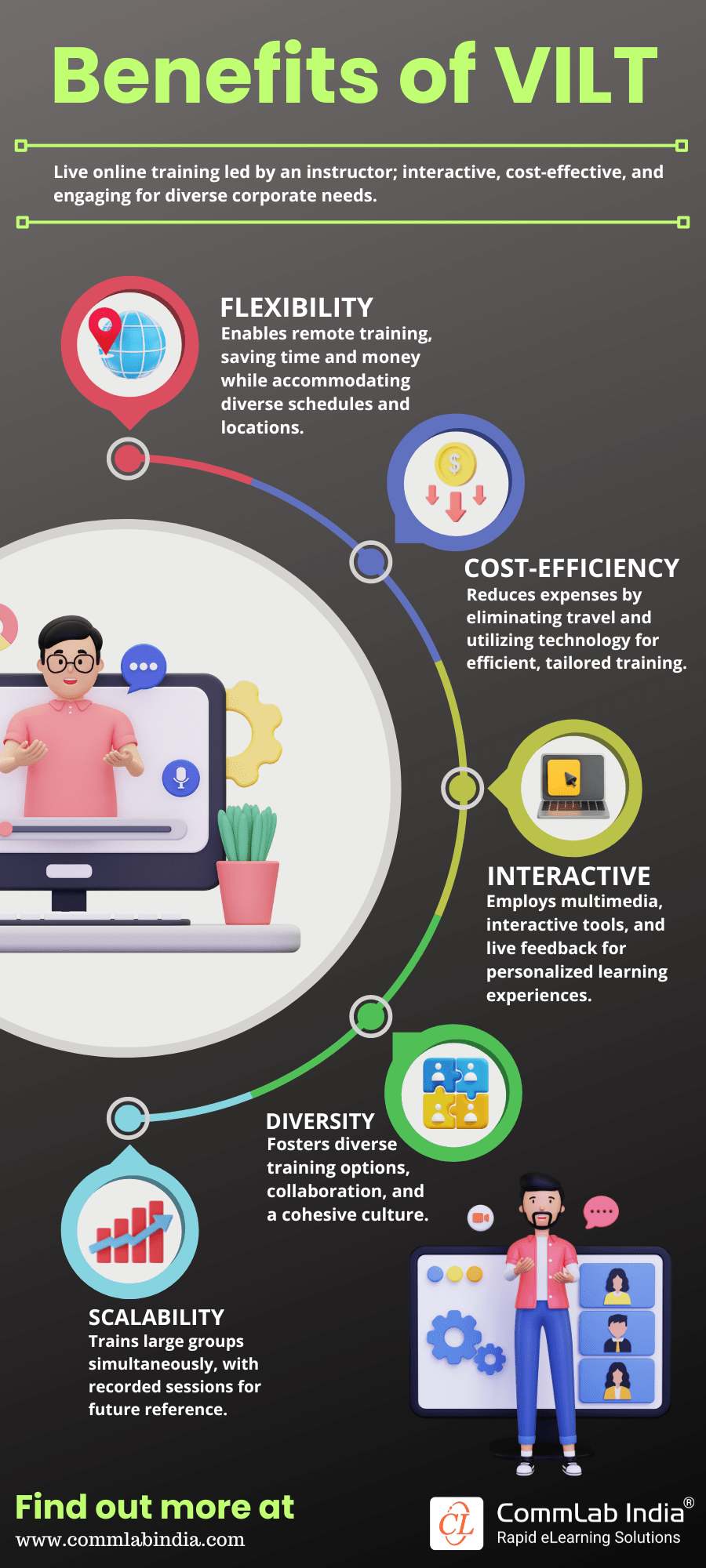 eLearning is highly flexible and can be used to train medical representatives to meet the ever-evolving market needs
The pharmaceutical market is undergoing a radical change and consequently, the role of the medical representative is widening. There is a pressing need for specialist marketing personnel who can cater to the needs of experts in various branches of medicine. The online medium can be used to transform the normal medical representative into a specialist by providing comprehensive training on products related to a particular medical specialty. Short, mobile-compatible eLearning courses go a long way in helping medico-marketing personnel master complex concepts. They can also be used to provide just-in-time training support very effectively.
Many organizations are dividing these personnel into groups to cater to the unique needs of each market segment. It underscores the importance of imparting specialized managerial skills to medical representatives as they don the mantle of account managers catering to the needs of individual and corporate clients. This need can be met very effectively by blending eLearning methodologies with classroom training.
Compliance training can be provided to multinational and multilingual workforces online effectively
eLearning can be used very efficiently to impart knowledge of various regulations governing the pharmaceutical industry. Bite-sized modules are ideal to provide good training on Good Manufacturing Practices (GMP) recommended by agencies such as WHO and ANSM.
The online medium is also very useful to educate personnel on guidelines related to electronic signatures and records as stipulated in Volume 4 of Eudralex. Bite-sized programs provide an easy and clear understanding of the guidelines while simulations can be used to effectively demonstrate the best procedures.
Self-paced eLearning courses are ideal complements to traditional workshops in providing training on Good Laboratory Practices (GLP) and Good Clinical Practices (GCP). Short online programs are very effective in educating personnel about the guidelines on the use of animal subjects in laboratory tests and the laws pertaining to clinical experimentation of drugs on humans. Latest technological developments help create 'virtual laboratories,' which facilitate the practice of different lab procedures. This helps acquire expertise in the methods of experimentation.
eLearning courses are very effective in providing personnel with knowledge of statutes on intellectual property rights (IPR). You can present various scenarios and case studies related to the violations of these rights, and these help your staff members comprehend the laws well and appreciate the significance of the consequences of their non-compliance. Bite-sized microlearning courses serve the purpose of ready reckoners providing just-in-time support.
You can also use the online medium to deliver first-rate safety training to workers of pharmaceutical organizations. ILT programs can be blended with eLearning to ensure effective training on applicable European Agency for Safety and Health at Work standards. Scenarios could be used to efficiently explain safety procedures through online courses, and simulations help workers practice safety procedures and implement them more effectively.
Online training provides the best value for the training dollar
eLearning is a one-time investment. Companies need to spend money only once to develop an eLearning course and can use it as many times as they want. The online training medium can be used to provide excellent training to the personnel of pharmaceutical organizations without disrupting their work as the courses can be accessed anytime, anywhere. eLearning allows them to draw convenient learning schedules. The elimination of disruptions to work, due to training, results in huge savings.
Well, that's too many reasons to embrace digital learning and unlock its potential. Watch this video for deeper insights.
Parting Thoughts
Thus, we see that eLearning is highly cost-effective. It can be used to overcome the problem of shortage of qualified instructors and ensure that training is delivered on time. Online courses also help companies impart first-rate compliance training and train their sales representatives to meet the challenges of a dynamic medico-market. Are you all set to embark on your journey of implementing eLearning in your organization? Well, this eBook will help you check the readiness of your existing training material for eLearning. Get your copy now!
Editor's note: This post was originally published in February 2018 and has been updated for comprehensiveness.