5 Tips for Quality Control of E-learning Courses
Quality of e-learning courses impacts the training outcomes. So, standard quality parameters have to be followed during e-learning development learn how.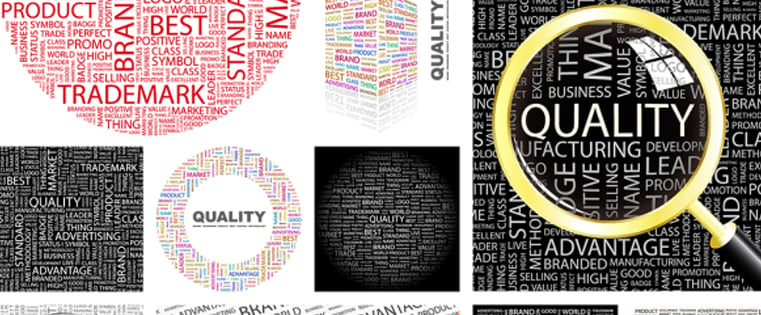 Quality control is a process to review all essential elements involved in order to meet the requirements of quality. It is an important step that must be followed before delivering any course to client. A thorough and systemic quality control (QC) reviews and testing must be done to avoid obvious errors. Formative and summative reviews are done usually before we send a course for stakeholders or clients, but rather you can QC your course at the stage of developing, designing, and production.
ISO 9000 defines quality control as "A part of quality management focused on fulfilling quality requirements".
So, checking the quality of the course is really an important phase of course development. Let's see few tips on how to test/check the quality of an e-learning course.
1. Plan for the unplanned
We should be able to plan the quality standards in advance considering all the issues rather than take shortcuts at the final stages of course delivery. For example, a developer or an instructional designer working on a project takes an unplanned leave, but as per the planning, the course should get delivered on the same day when he\she took a leave, and no one has a time to review or test that course; as a result the course delivery would get halted. Hence, we should plan for the unplanned situations too.Also, we must include a set of review cycles in the project plan itself, to have consistency for all the changes that are taking place at each phase. For example, limit the content edits for the first review phase such that audio need not be re-recorded.We must reserve time in the schedule for the quality control reviews. At least 10 to 20% of the project's time is required for the quality control or testing of the course.
2. Create checklists
Create checklists for testing the QC such as standardization, efficiency, and accuracy. Some key points that must be included in your checklist while testing a course are:
All links and buttons must be tested
All audio must be tested
Test whether the videos are loading properly
Accessibility features must be tested
Test the course in multiple browsers and with different resolutions
Test whether navigation is in correct sequence
Test the final assessment at the end
3. Master the process of Quality Control
Maintaining a personal checklist and keeping an eye on details helps you master the process of quality control. Identifying the issues at a glance or lesser review time are the signs of mastering quality control process.
4. Use a fresh set of eyes to review your course
A Quality Analyst or an IDwhile viewing for functionality, also reviews consistency in storyboards etc. You could also find someone who is not directly involved in the project to review the course as every individual who is working on the project may not identify small errors or mistakes such as spelling errors, double spaces, incomplete navigational page, wrong hyperlinks, errors in functionality, etc. Having an independent person to review the course helps to rectify such anomalies. The developer, then can correct the issues and complete the edits.
5. Maintain an issue log
Keeping track of all the feedback is a crucial step and is more challenging to maintain. An issue log contains a list of ongoing and closed issues of the project. It would be easy to maintain an issue log. If we get the changes done in the course on the same day, sort and move closed issues to a side or bottom, maintain the status of each issue, keep your issues together, and allow members to submit the issues. In terms of collecting and resolving feedback, using an issue log that will help list all the feedback we received, as well as those assigned to fix it along with comments.
These are few tips that I have noticed that help bring about a better quality control of an e-learning course.
Have other interesting tips? Please share with us in the comments section below.
Happy Reading!!