5 Creative Ways to Master the Art of Storytelling for Impactful Digital Learning
Storytelling is an art and science. Read on to learn creative ways to incorporate storytelling in digital learning to level up your corporate training.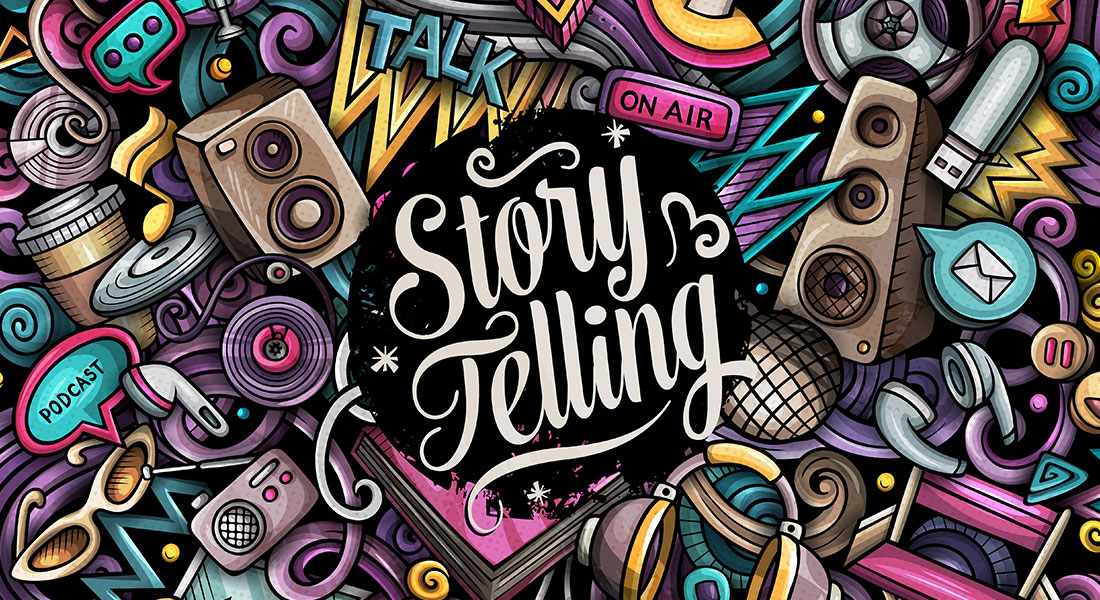 We all love a good story, don't we? Be it a novel or a movie, good stories never fail to play their charm. No wonder we remember them long after we have read or watched them. What's that keeps the memory afresh? It could be the stunning plot, the relatable characters, or the impressive locations, but the most important aspect that encompasses it all is the storyline. Tapping into this opportunity, corporate learning and development teams are keen to weave the magic of storytelling into their digital learning strategies that are gaining immense prominence in the present-day hybrid and remote workplace setups. Read this blog to explore five secret tips to integrate storytelling into digital learning.
Storytelling is a Powerful Way to Offer Immersive Learning
Here are 5 creative ways to incorporate storytelling in digital learning:
Start with a bang to create the perfect hook
Create a perfect story structure, follow the story arc
Use relatable eLearning characters to build a meaningful connection
Talk about real-world challenges and situations
Integrate multimedia to enhance appeal
What is Storytelling?
Learner engagement is crucial when it comes to digital learning. There's a high probability of distractions as learners take up the courses in isolation. Hence, it is extremely important to involve the learners in the content to convey learning. And storytelling does just that. Storytelling is a powerful instructional design strategy that delivers eLearning content through narratives that build an emotional connection with the learner. The approach follows a structure called the story arc to present the content to the learners. It begins with an introduction, talks about the conflict or the problem, and then presents a clear solution to the existing problem.
5 Creative Ways to Weave the Magic of Storytelling in Digital Learning
The famous American author and scientist Benjamin Fraklin said, "Tell me and I forget. Teach me and I remember. Involve me and I learn." Storytelling works on this psychology. Stories draw learners' attention through captive plots and involve them in real-life work scenarios to elicit responses. Here are 5 tips to weave the magic of storytelling into your eLearning courses:
1. Start with a Bang to Create the Perfect Hook
In this era of dwindling attention spans, it is crucial to grab your learners' attention right from the start. When the average human attention span is a mere 8 seconds, you must start with a bang to hook your learners. After all, the first impression is a lasting impression. Pique your learners' curiosity or surprise them with an interesting hard-to-believe fact. You can also pose a question that prompts learners to think and await the story unfold to find answers.
2. Create a Perfect Story Structure, Follow the Story Arc
It might sound simple, but it actually demands careful thinking and analysis. Strong storytelling follows the story arc wherein the eLearning characters are first introduced to the learners and then their problems and challenges are discussed, which they must overcome to emerge victorious. The learners are then exposed to the probable solutions to the existing problem and are encouraged to brainstorm and make decisions to navigate the maze. Following the story arc ensures your narrative flows well and brings cohesiveness to the story.
A fine balance between all the key points makes an awesome narrative that involves learners and enhances learning. Defining clear performance-based learning objectives is also vital as it enables you to create detailed storyboards for learner-centric eLearning courses that ensure achieving desired learning outcomes.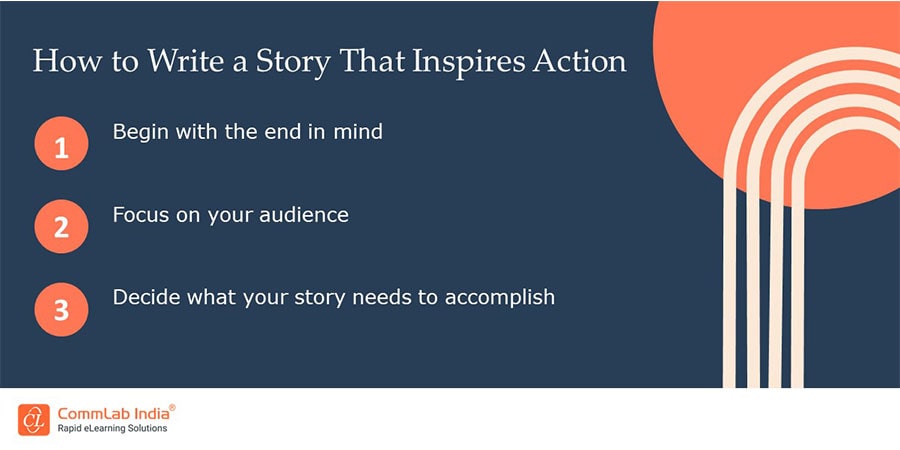 3. Use Relatable eLearning Characters to Build a Meaningful Connection
Good storytelling can bridge the gap between the unknown and the known with the help of powerful eLearning characters. Crafting engaging stories with relevant characters and scenarios that persuade learners to feel the plight and align it to real-world applications is challenging. Knowing your audience helps. You must do thorough research by delving deep into the backgrounds of your learners to find similarities that will help you in deciding the eLearning character. It is essential to design eLearning characters that resonate well with the learners to establish an emotional bond. Impactful stories transport learners to the world of the eLearning characters and connect them deeply with the storyline.
4. Talk About Real-World Challenges and Situations
Setting up realistic situations and challenges is equally essential to immerse learners in the content. While integrating the elements of storytelling, it might be tempting for you to seek inspiration from fairy tale characters and weave it along. But remember that the purpose of your training is to help learners with insights to solve day-to-day work challenges seamlessly. So, make sure to create situations that tie back to work scenarios and applications to offer real-life exposure to your learners for practical learning experiences.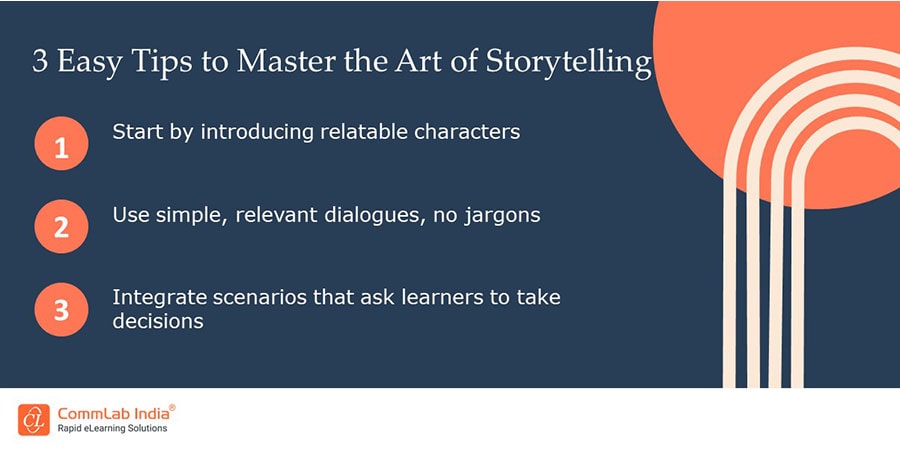 5. Integrate Multimedia to Enhance Appeal
Presentation matters. It is possible that your eLearning course content is of high quality, but if you do not present it well, it may not deliver the desired results. Integrating multimedia can elevate the quality of your eLearning courses and enhance their appeal. It becomes even more important when you take the storytelling approach. Incorporating multimedia elements such as background music, sound effects, images, gifs, graphics, and other media makes the stories more appealing. Modern eLearning authoring tools offer you a rich library of multimedia assets that can be used to spruce up the overall look and feel of the eLearning courses and offer immersive learning to your learners.
Watch this video for three key reasons why you shouldn't miss using storytelling in eLearning.
Unleash the Power of Storytelling to Charm Your Learners
Storytelling is a powerful instructional design strategy that immerses learners and subtly triggers them to elicit responses. It is an effective way to train your employees by engaging them in captive narratives that imprint on their memory and boost knowledge retention. It makes learning enjoyable and facilitates better application at work. So, what are you waiting for? Unleash the power of storytelling to craft enticing tales and design perfect eLearning courses for your learners. For deep insights on other powerful instructional strategies that can level up your eLearning game, download this free eBook.