Top 5 Employee Wellness Program Ideas for Your Organization That Work!!
Employee wellness is important for any organization. So make sure you conduct employee wellness programs without fail. And if you're finding it hard to think about what to do for your next employee wellness program, this blog is for you. Read on to know 5 employee wellness program ideas that work!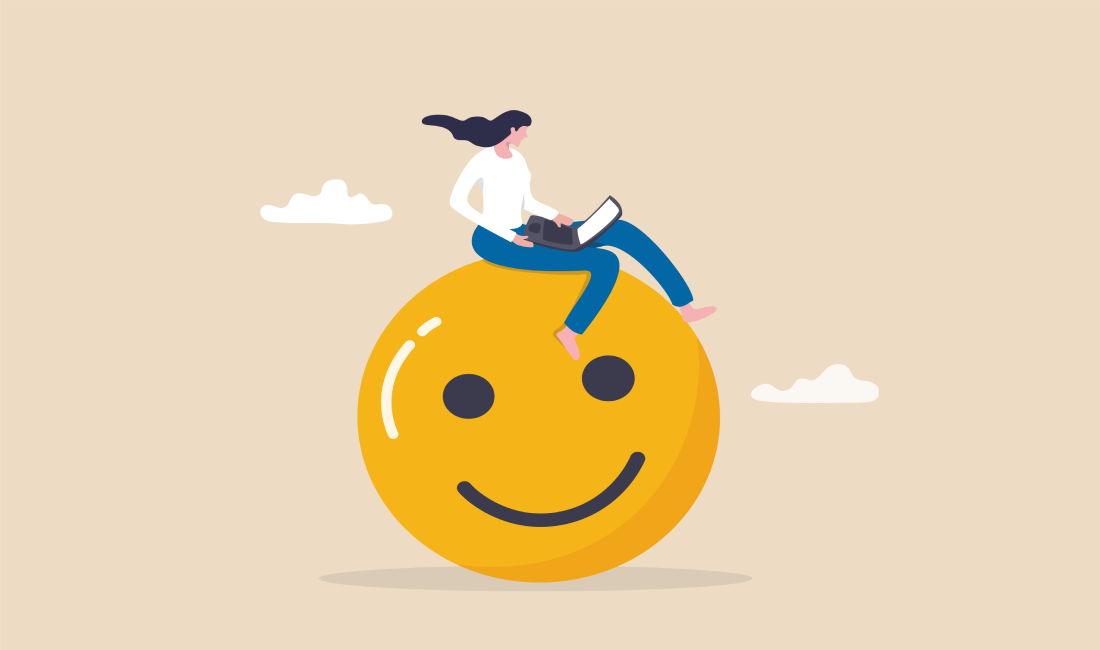 It is a well-known fact that employees are the backbone of a progressing and successful organization. So how can you maintain a healthy spine for your organization? For starters, take good care of your employees by focusing and focusing on employee wellness. Here, employee wellness doesn't just confine to physical health. It includes the holistic idea of nurturing the mind, bodies, and spirits of the employees. And how can you ensure that? Well, you can conduct employee wellness programs.
Oh! You're scratching your head because you're running short of time and ideas too. Don't worry! I've got you covered. Because in this blog we'll understand what employee wellness programs are, their importance in a corporate setup, and finally explore the 5 effective employee wellness program ideas in detail. Are you ready?
Employee Wellness Programs Ideas that Work!
Here's the list:
Conduct training sessions on wellness
Provide flexible work hours
Organize fun games and activities in the office
Offer health resources
Give rewards and recognition
Let's roll!
What are Employee Wellness Programs?
Employee wellness programs are initiatives and strategies designed to promote the overall health and well-being of employees within an organization. It encompasses various dimensions, including physical, mental, emotional, social, as well as financial well-being. Employee wellness programs aim to create a supportive environment that encourages employees to adopt healthy lifestyle choices, manage stress effectively, and achieve a harmonious work-life balance.
Importance of Employee Wellness Programs
Employee wellness is not just a buzzword. It sets the groundwork for a healthy and happy workforce which further contributes toward a thriving and successful organization. Given below are the 5 points to make this more clear.
Enhances Productivity
Enhanced productivity and efficiency are directly related to employee well-being. It's because when your employees are physically and mentally sound, they are more likely to put in their best efforts and deliver high-quality results. Check out the video below to know ways to improve personal productivity.
Reduces Absenteeism and Turnover
Being physically or mentally unwell often leads to employees missing out on work. This is a major turndown for both, the employee as well as the organization. And if the situation continues and the cause of illness is directly or indirectly related to work/workplace, then the employees might even consider leaving the company. Employee wellness programs help you avoid such grave situations as they help foster a healthy, happy, and positive work culture. This helps in reducing absenteeism and turnover.
Improves Employee Morale
Employee wellness programs help you convey that you value your employees' health and well-being and not just their deliverables and targets. You can even conduct leadership programs to help them progress in their careers. This instills in them a feeling of trust and loyalty. It makes them feel more human than mere machines! And these are powerful emotions that improve employee morale and performance. Such employees will always be willing to go the extra mile for you.
Attracts and Retains Talent
Apart from lucrative salaries, ensuring a healthy work culture is equally important nowadays. Because it is a key determinant in retaining as well as attracting new talent. Employee wellness programs help you facilitate a productive, positive work culture that promotes healthy interactions among employees. This makes the employees feel cared for and supported which augments well-being, thereby building a good reputation of your company. This in turn helps you attract new talent and retain the existing employees.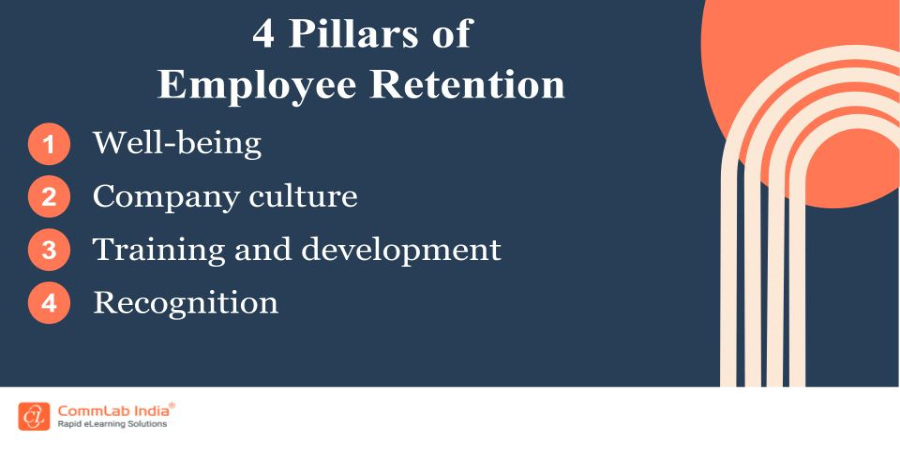 Now it's time to get all creative, innovative, and effective with employee wellness program ideas discussed below.
So let's explore!
5 Effective Employee Wellness Program Ideas
Conduct Training Sessions on Wellness
There's a reason why theory is taught before getting to the practical part. For starters, it gives you a good idea and outlines what the topic is all about. Therefore, before directly starting up with employee wellness initiatives, it's advisable that you conduct relevant, comprehensive sessions on various topics related to employee health and wellbeing. They will set the stage for your employees to take measurable actions and gain positive results.
Given in the infographic below is the list of topics you can cover for your training sessions on wellness and personal development.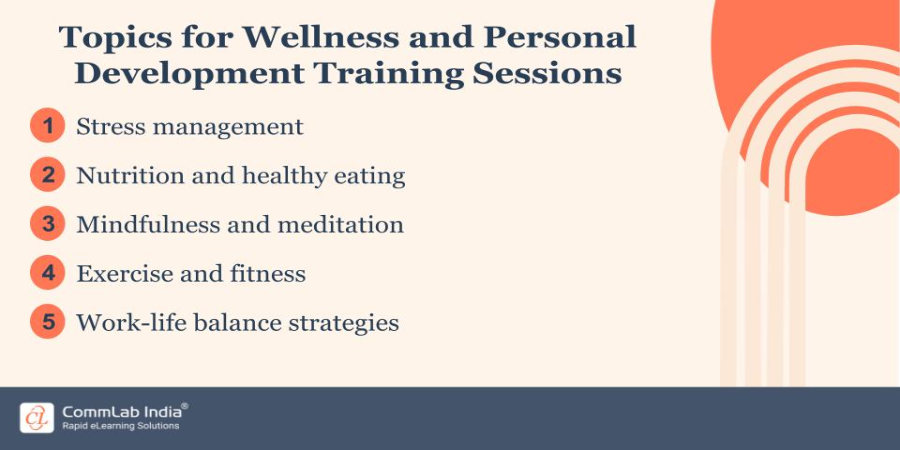 Conducting training sessions on such wellness topics will provide your employees with valuable know-how to enhance their physical and mental well-being. Therefore, organize employee wellness training sessions and empower your employees to make positive lifestyle choices and improve their overall health.
Provide Flexible Work Hours
Employees these days prefer to work on their own time and at their own convenience. And what better than a company that supports them in doing so? Right? It boosts their well-being along with other elements like efficiency, productivity, and overall performance. Therefore, give your employees the benefit of flexible working hours as it helps them have better control over their work-life balance, thus fostering better health and wellness. Moreover, when employees can freely adjust and manage their work schedule, it automatically reduces the stress and anxiety which further contributes to better employee wellness.
Organize Fun Games and Activities in the Office
I'm sure you must have heard the saying, "All work and no play makes Jack a dull boy." Well, the same applies to your employees too! So when you're considering an idea for an employee wellness program, definitely incorporate games and activities into it. They help promote employee well-being by fostering a positive, engaging, and carefree environment.
Apart from that, they also benefit from team building, collaboration, and better understanding.
You can organize wellness challenges, fitness competitions, short meditation sessions, etc. These initiatives motivate the employees to take breaks and recharge their energy, thereby experiencing a more positive and healthy work culture.
Offer Health Resources
Health is wealth! So, providing your employees with access to health resources is a way to say that you care about their health and well-being. You can provide them with comprehensive health insurance plans, regular health check-ups, and access to mental health support services such as counseling or therapy. But that's not it! You can even invest in your employees' health and wellness by making available to them various resources like wellness apps, subscriptions to fitness programs, ergonomic workstations, etc. This will help them stay fit and healthy, thereby boosting mental and physical well-being.
Give Rewards and Recognition
Without a doubt, rewards and recognition have a positive impact on overall employee wellness. When the efforts of an employee are noticed and awarded, it increases their morale and confidence which further promotes their well-being. Recognizing noteworthy efforts and performance can be done in the form of verbal praise, shout-outs, more flexibility, resources, etc. Apart from this, to reward your employees, you can consider different ways like certificates, a paid day off, coupons, gift baskets, free lunch, and more. These things will help in appreciating the hard work of the employees, thus fostering positivity and wellness.
Parting Thoughts!
Employee wellness is an integral aspect of building a healthy and thriving organization. Therefore, take proactive measures to ensure a healthy, positive, and productive workplace. And facilitating employee wellness programs is a great way to do so! As we've already discussed a few ideas in this blog, it's time to put them to practice and give your employees the work culture they deserve! It'll help them flourish and reach their full potential. To help your business reach its full potential, check out the eBook below and learn how you can align L&D and business for successful results!