E-learning Standards for Excellent Online Training
Setting standards for eLearning development can improve the quality of eLearning courses. Let's see what each cluster of standards deals with.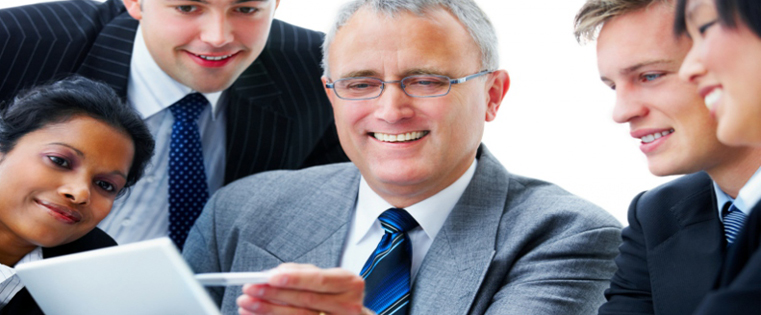 A standard is a frame of reference which qualifies what is good and what is not. In the context of computer-based learning, there are many elearning standards given by AICC, ASTD, IMS Global, etc.,
We usually come across customers asking for SCORM/AICC compliance which makes our courses interoperable and portable. These standards not only help track and report a learner's performance, but also help improve the quality of learning delivered through eLearning courses.
As per ASTD, there are 13 standards in four clusters. Let us see what each cluster of standards deals with.
Cluster 1 – Interface standards
This cluster of standards speaks about the relationship of the learner with the courseware.
The courseware should provide clear navigation/ orientation display features to indicate where the learner is currently in the course.
The standards state that course should allow tracking and reporting of the learners' performance.
The course should enable the learner to navigate freely.
The developers need to provide optional navigational devices in the form of hypertext and bookmarks.
The developers also need to provide operational support such as installation recommendations, instructions, etc.
Cluster 2 – Compatibility standards
This cluster of standards speaks about the relationship between the courseware, operating systems and related applications.
The courseware needs to provide installation recommendations and launching facility from the LMS.
The standards state that the course should be made compatible to SCORM or AICC to ensure interoperability and portability. Also, you can have Tin Can API, the successor to SCORM to track learning experiences anytime, anywhere.
Cluster 3 – Production quality standards
This cluster of standards deals with the quality of the courseware.
The course should be consistent in the use of text and graphics like callouts, graphics, etc.
The course needs to be well-formatted and devoid of errors to prevent learner distraction.
Cluster 4 – Instructional design standards
Finally, the fourth cluster examines the relationship between the objectives, content, instructional methods and the learner.
The learning objectives need to be clearly stated.
The instructional objectives need to be performance-based and describe specific, measurable and observable skills or knowledge that the learner will acquire in each unit
The content needs to be aligned to the learning objectives.
In addition to complying with the above elearning standards, the developers need to use engagement techniques, provide opportunities for practice, create effective assessments and give appropriate feedback to the learners. Was this information useful? Please do share your thoughts.