Get to Know eLearning Players and Their Roles
eLearning cannot be created in isolation. Creating good e-learning required lot of team work, with the project manager and/or stakeholder being in the epicenter.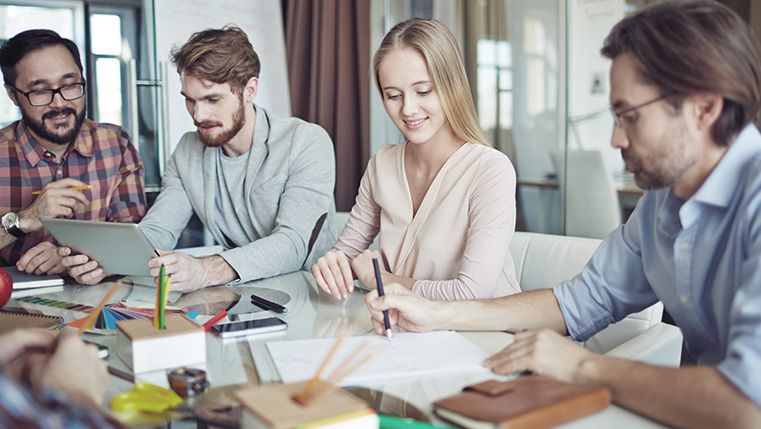 Good e-learning design and development is not a one-man show. It needs a diverse team of highly specialized professionals. Typically, you have a stakeholder, project manager, trainers, subject matter experts, learning design experts, eLearning developers, technology experts and quality analysts. Let's look at them in detail and understand how they contribute to the design and development of an eLearning course.
Stakeholder:
A stakeholder is the one who owns the project. He initiates it and takes complete responsibility of the success and end result of the project. Therefore, it is important that he has clear vision of what he wants the eLearning course to do. He should take the initiative and provide good direction to his team members. Typically in organizations, stakeholders are training managers and line managers – sales, product, compliance, legal, quality, marketing and so on. Stake holders need not be learning experts. They can be considered as customers who wish to use e-learning to achieve a greater purpose. For example, it can be a Sales Manager or a Product Manager who wants product training in e-learning format for his sales team so that they can sell better.
Project Manager:
The stakeholder appoints a project manager who is in charge of the day to day running of the project. He/ She usually has impeccable planning and execution skills. He/ She needs to maintain an excellent rapport with team members to ensure deliverables within the stipulated time frame. You can see below the 6 mistakes that can ruin a project. Sometimes a stake holder may double up as a project manager.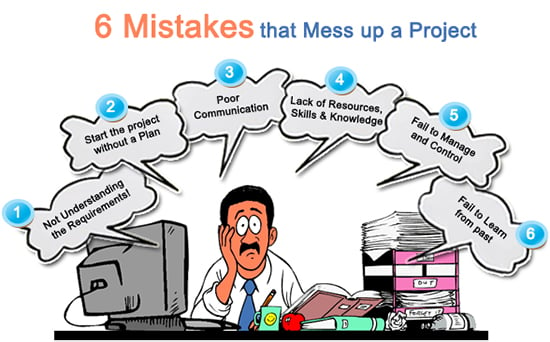 Trainers and Subject Matter Experts:
The next important people are the training managers or the subject matter experts who are an authority over certain subjects that are specific to the organization. The subjects may be on products, technologies, processes, theory behind the applications and so on. They usually conduct classroom stand up training. They provide immense value to the team as they understand the subject and can guide by providing relevant content. On the flip side, some SMEs do not see the value of e-learning. The stakeholders need to get their buy in. They need to understand that eLearning can complement their efforts and give them time to focus on more important and higher level or specialized training that needs to be conducted face-to-face.
Learning Design Experts:
Next comes, the learning design experts which include instructional designers, graphic designers and interface designers. These are the real experts of learning in the e-learning realm. These professionals are well-versed in the theories of learning, instructional design principles, learning styles and how adults learn. They use content and multimedia elements of animations, interactivities, sound, voice, video to bring out a self-learning piece to actualize learning. They essentially provide blueprints for the course that developers build on.
Multimedia Developers:
ELearning developers are those team members who convert the blueprints provided by the learning experts into tangle e-learning products. They are highly proficient in multimedia, e-learning authoring tools, Flash, photo, sound and video editing software.
Technology Experts:
Technology experts are those who actually ensure that your eLearning courses are hosted online on the given platform in the format specified. They are the people who are responsible if an user is not able to access the course on his system. They are the ones who ensure that the courses are AICC or SCORM compliant.
Quality Analysts:
And then we have quality analysts who are very important in terms of checking if the courses are successful in meeting the learning objectives. They conduct learnability tests and need to have an eye for detail.
So to summarize, eLearning cannot be created in isolation. Creating good e-learning required lot of team work, with the project manager and/or stakeholder being in the epicenter.