5 Reasons Why eLearning Is Ideal to Impart Induction Training
This blog intends to share how eLearning helps deliver highly effective induction training, thereby creating a rich employee onboarding experience.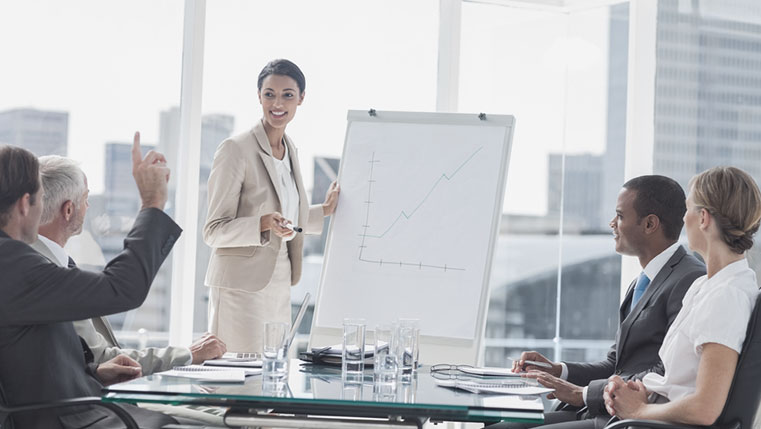 An effective and timely induction is very important in influencing the employee perception about an organization. According to the Journal of Managerial Philosophy, the intentions of an employee to remain in or quit an organization depend on how effective the induction process has been.
Moreover, research by Daniel M. Cable, Francesca Gino, and Bradley R. Staats states that if the first few minutes of new employee orientation is done right, it can lead to a more effective workforce.
How could organizations impart effective induction training? Our experience shows that L&D departments of organizations could use eLearning to impart highly effective induction training because it helps to efficiently perform the following functions:
Keep the process streamlined
Often, time-consuming, onboarding tasks prevent HR managers from dedicating adequate time to employee orientation and training. Engaging workers early on goes a long way in establishing a healthy work environment that ensures high productivity.
E-learning could be used to simplify the management of the worker life cycle because it helps provide induction training at low costs in quick time. Furthermore, the effectiveness of the training program is enhanced as it helps deliver media-rich content that is highly engaging.
Connect the employees emotionally
It is common knowledge that we tend to perform well when we are emotionally connected to our work. A warm welcome often helps "integrate" the new hires into the organization and helps new employees identify themselves with the firm.
Online learning modules containing a video from the CEO of the company could be very useful in sharing its vision and culture. This facilitates the creation of an emotional bond with the organization and emotionally bound employees are motivated to perform well.
Clearly define the new hire's role and responsibilities
Effective induction training programs provide clarity on the new hire's role and responsibilities. This helps reduce the "discovery time", that is, the time spent by the new employee exploring his role in the organization.
E-learning modules containing videos are very useful to effectively explain the importance of the employee's role and how it could contribute to the achievement of the goals of the organization.
Online learning modules containing process flow diagrams help the employee understand organizational hierarchies and where they fit. This helps the new employee understand his role better and a better understanding of the role facilitates better performance.
Make the induction training process lively and interesting
Most of us feel slightly tense when we join a new job. Don't we? Induction training programs that are fun often help reduce the new employee's anxiety and increase his comfort levels.
The onboarding process could be made highly interactive through eLearning as it facilitates incorporation of games and activities such as click-on tabs, rollovers, drag and drop options, avatars and so on. These help make the induction training a happy and an enjoyable learning experience.
Motivate the employees to perform better
E-learning modules could be used to impart efficient induction training that helps accelerate the productivity of new employees by motivating them to perform better.
Videos containing testimonials from superiors and co-workers sharing their experiences in the organization are very useful to encourage the new hire to deliver high performance.
Thus, eLearning helps organizations to impart highly effective induction training creating a rich employee onboarding experience. How do you use online courses to deliver effectual induction training? We would love to learn from your experiences.