Six simple Steps to conduct Training Needs Analysis-part4
This blog shares six simple steps for conducting a training needs analysis.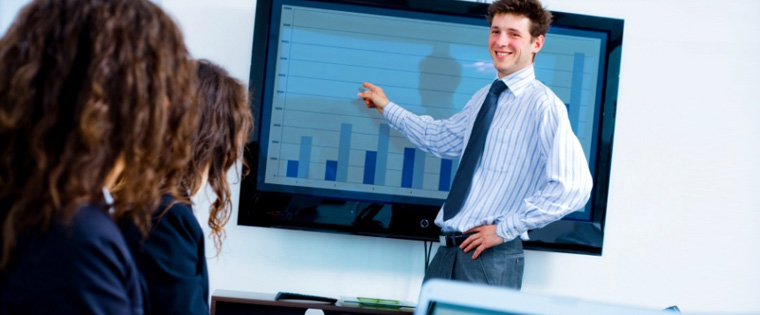 Six Steps to Conduct Training Needs Analysis
Are you finding it difficult to sustain the competency of your workforce? Training Needs Analysis helps you identify the performance gaps and determine which training can successfully address those deficits. According to the research of UniversitiTeknologi, Malaysia, training theorists say TNA must precede any type of training intervention. This ensures return on your training investment, minimizes the errors that may follow in training programs and keep up the training effectiveness. In this beginner series on Training Needs Analysis, we've dealt with what training needs analysis is, its benefits and levels. In the fourth blog of this series, let's check the Six Steps for conducting a Training Needs Analysis.
Set the desired outcomes
Before you begin a Training Needs Analysis, you need to know the training goal. That should be in line with the business goals. You can determine the training goal specific to a particular job role, department, or the whole organization. Defining the training goals keeps the TNA on track.
Examples of training goals:
Improve the order taking capabilities of employees by a certain percent
Improve sales deal closures by sales reps to certain extent
Prioritize competencies
In this step, you need to identify the desired competencies, the Knowledge, Skills, and Abilities (KSAs) of your employees linked to the desired business outcomes. You can do it by collecting data from Subject Matter Experts (SMEs) through surveys, interviews, questionnaires, tests, SWOT analysis, and other methods.
The collected data should reveal the relative importance of each competency in achieving the set business goals. You can measure the importance of each competency on a scale of 1 to 5, i.e. Not Important to Extremely Important. You can shortlist competencies critical to achieve the desired business outcomes. Then you can include them in the TNA.
Evaluate desired competencies
After shortlisting the important competencies, you have to evaluate them to train your employees. You can list the expected and trainable competencies based on the research done with the collected data. You can also assess the desired competencies by conducting online tests or performance evaluation surveys of employees.
If you are evaluating the competencies of employees in various roles, you can use multiple rater surveys or 360 degree surveys. You can also conduct tailor-made tests to assess specialized knowledge related to their work segments. These can be done through customized Multiple Choice Questions (MCQs), role-play exercises, and other methods.
Find the performance gaps
You can check the performance gaps in individual employees based on the competencies evaluation. Then it becomes easy to recognize how many employees need to improve in specific competencies. Setting a standard will help you identify how many employees are above and below that set norm. Those below the standard need training.
Select the training methods
In this step, you need to select the right training method for each of the expected competencies. For this, you can enlist the help of learning and development professionals who are well versed in adult learning principles and organizational training.
Here are some popular training methods:
Instructor-led training
On-the-Job training (OJT)
E-learning
So, you need to understand which training method is important based on the content, learning styles, and also retention.
Consider the costs and benefits
In this step, you can consider the costs for each training method and the extent to which performance gaps can be addressed.
Cost factors depend on:
The time required for training
Delivery method – ILT, Virtual classroom, or e-learning
Productive work hours spent in training
Travel and logistics
The effectiveness and benefits of training will change according to the method you choose. Instructor-led classroom training is effective but turns out to be costly in terms of spending productive work hours, travel and logistics. In e-learning, you can avoid all these costs without compromising on quality by following relevant instructional design strategies. You need to maintain a healthy balance between costs and benefits to achieve the desired business outcomes.
Hope these steps have given you a clear picture to conduct an effective Training Needs Analysis, which will help achieve your organizational objectives and improve employee competencies.
Next Steps: I will discuss the Methods of Training Needs Analysis in my next blog of this series.