6 Blended Learning Myths Busted [Infographic]
Are you aware of the benefits of blended learning as your training solution? Clear all your doubts about blended learning with this infographic.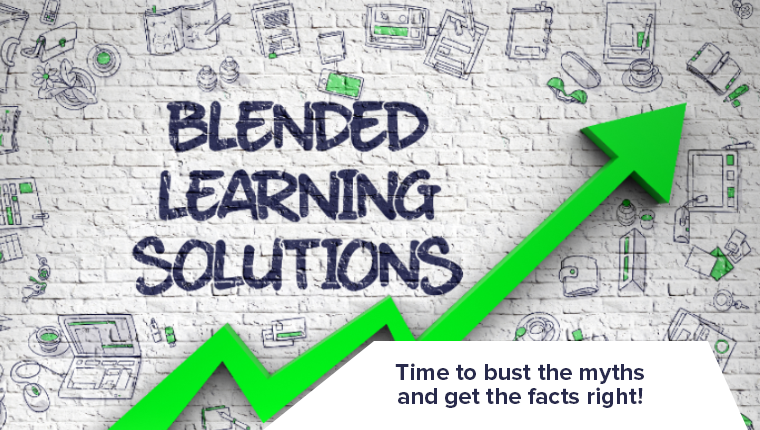 What do you prefer – pancakes or waffles, basketball or baseball, ILT or online training? Before you answer, let me ask you something else – why do you need to choose one or the other. We always restrict our choices between binaries and never think there might be another way, a way to blend both traditional classroom-based ILT and eLearning. Blended learning gives you the best of both worlds and many training professionals agree that it increases training convenience, flexibility, learners' participation, and cost savings.
What are the benefits of a blended learning solution?
It accommodates different mediums of training
It allows learners the flexibility of choosing what and how they want to learn
It provides avenues for collaborative learning
When blended learning can be so advantageous, why aren't we all going for this easy solution? Well, while many people in L&D understand the merit of blended learning, there are still many myths and misconceptions surrounding it. Many still think it is a step in the process of migrating from ILT to eLearning, while others think it is limited to classroom sessions and online courses. This infographic here is an attempt to dispel all myths and misinformation surrounding blended learning.