Will Artificial Intelligence Shake the Learning and Development Sector?
Artificial intelligence has made its way into our daily lives seamlessly. In this blog, we are going to discuss the importance and impact of artificial intelligence on learning & development this 2023.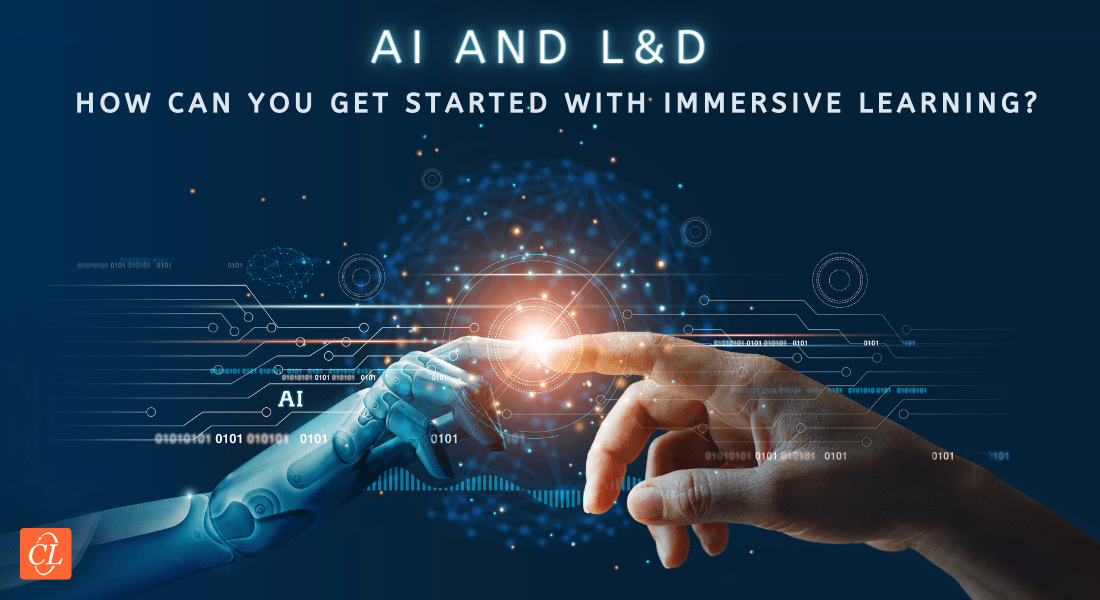 Artificial intelligence is a term that has been buzzing around lately. Apart from being a part of science fiction movies, artificial intelligence has become a part of our everyday lives. Artificial intelligence has significantly impacted many sectors like research & development, production, manufacturing, etc. But what is its role in learning and development? Is there any impact on the training sector of artificial intelligence? Let's find out!
Importance of Artificial Intelligence in Learning & Development
Artificial intelligence helps overcome some very common hurdles faced during traditional corporate training models.
Too Much Content: Many traditional training models struggle with the issue of too much or too long content. Artificial intelligence has made the task easier by automating mundane and repetitive tasks easier.
Lacking Personalized Experience: The course development process is time-consuming and requires effort hence creating a personalized learning experience is not easy. Artificial intelligence helps create personalized content for learners based on their learning needs.
Unable to Track Training Effectiveness: Calculating the results of training is a time-consuming process as it involves lots of data collecting and entry processes. That is when Artificial intelligence comes to the rescue.
Artificial Intelligence – The Future of Learning & Development?
How is Artificial Intelligence Transforming Learning & Development?
Personalized Learning Content
Smart Tutoring Systems for Expanded Support
Time Efficiency in Creating Courses
Processes Native Language
How is Artificial Intelligence Transforming Learning & Development?
Personalized Learning Content

AI can be used to decrease the burden on learning and development professionals because of its ability to generate updated and smart content. The updated content can also be used to create personalized learning paths for learners. AI can be utilized to track the learner's previous performance and use the data to modify the current learning content. Learning and development can leverage artificial intelligence to customize content based on learning needs. Smart content not only improves effectiveness and efficiency but keeps the learners motivated.
Smart Tutoring Systems for Expanded Support
By converting lectures into interactive guides and flashcards, AI also has the power to tutor learners based on their learning needs. Because of Artificial intelligence, it is easy to perform assessments too. Because of AI, the chatbot is an element that can be utilized well by the learning development teams, by supporting learners throughout the entire process. Integrating AI in Learning & development helps to answer the queries of the learners on a real-time basis which is not possible in self-paced learning. For example, an intelligent tutoring system used by airforce technicians called SHERLOCK can smartly detect electrical system problems in aircraft.
Time Efficiency in Creating Courses
Creating courses used to be a time-consuming task for learning and development professionals. Thanks to artificial intelligence, developing training courses are faster, simpler, and more agile while maintaining quality. Artificial intelligence has played an important role in enhancing the course development process with the help of automatic translation and localization features.
Content Analytics
It is easy for learning and development professionals to gain insights into the learning progress through smart analytics. When it comes to evaluating employees' learning performance learning and development professionals face some limitations. However, with the help of artificial intelligence analyzing huge amounts of data has become quicker and easier. AI can identify patterns and trends to continuously enhance and optimize the learning experience.
Processes Native Language
How we wish we could interact with our instructors in our native language. With AI assistants integrated into everyday learning, it has become easier to ask questions in our native language. Natural Language Processing (NLP) is a sub-field of artificial intelligence that enables systems to understand, analyze, process, and respond to human languages. Integrating AI into your courses will let learners ask queries and clarify doubts in the preferred language. Now that will not only save you time but make your training more engaging.
Parting Thoughts!
Here is artificial intelligence – the future of Learning & development. Artificial intelligence has seen immense growth in every industry and the same is with learning and development. Organizations are making significant investments in artificial intelligence as it saves cost, time, and effort. Artificial intelligence will make an impact in the learning and development sector because of the benefits offered by it such as content analytics, personalized learning, smart tutoring systems, etc. It won't be wrong to say that many tasks that are done by humans today might be taken over by artificial intelligence in the learning and development sector.
While artificial intelligence is playing an important role in transforming L&D, 2023 has a lot more in store for us. So, L&D pros, if you want to make an impact and make this year a success register for this webinar and get amazing insights on how the future of L&D is going to look like.